When Your Teenager Asks for a Nose Job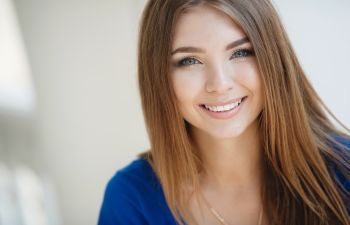 "I hate my nose!" Are you hearing your teenage child voice this complaint often? In the world of Instagram and TikTok, the features of the teenage face can be highly scrutinized, especially when it comes to the most central feature – the nose!
An asymmetrical or misshapen nose can be a constant source of ridicule and embarrassment, especially for socially conscious teenagers. Therefore, teen rhinoplasty is a popular procedure for adolescents and one that is proudly offered at the Beverly Hills Center. We understand the sensitive stage of life that teenagers are in, a time when building a positive self-image is not only healthy but highly valued. Unfortunately, having disproportioned and unattractive nasal characteristics can be a significant detriment to a teen's self-esteem and quality of life. This can lead many teens to ask their parents for a nose job. Is a nose job safe or appropriate for a teen? In many cases, yes.
Rhinoplasty for Teens
Like other plastic surgeries, teen rhinoplasty is specific to each patient. It can involve one or more of the following cosmetic corrections:
Remove a nasal hump
Straighten the bridge
Reshape the tip or nostrils
Change the size of the nose
Not only does Dr. Ben Talei use the most advanced techniques in both open and closed rhinoplasty, but he also carries extensive training in improving or restoring the function of the nose when necessary. Regardless of what specific concerns your teen has, you can be confident that we are equipped to address them with the highest level of expertise.
Is Your Teen Ready for Nose Job Surgery?
Choosing plastic surgery for a teen can be intimidating and unnerving. In general, teen rhinoplasty and any other permanent cosmetic procedure should be reserved only for teenagers who are emotionally mature and able to carefully consider their motivations as well as the consequences and potential risks involved.
Since teens are not of legal adult age, it is also important for the parent or guardian to have realistic expectations of risks and results associated with teen nose jobs. The procedure generally requires 1-2 weeks of healing time, with minor bruising and swelling immediately following. Therefore, it is wise to schedule teen rhinoplasty at a time when school and other commitments are less impacted. Correcting nose imperfections sooner rather than later can save your teen from peer ridicule and restore their highly valued self-image. Rhinoplasty, however, should be performed after the nose is fully grown, which is around 15 to 17 years old.
If you are considering letting your teen get a nose job, we can help walk you through the process and give you the pros and cons of your decision. Schedule a consult with Beverly Hill's most trusted rhinoplasty surgeon today.