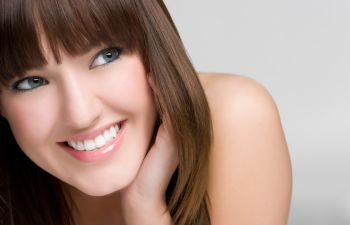 Are you afraid of looking "frozen" after getting Botox? Perhaps you are only in your 20's and don't need the full dose of traditional Botox quite yet. You'll love the newest trend in facial injectables. MicroTox, commonly referred to as "Baby Botox", relies on the effective skin-tightening science of traditional Botox, but at a smaller and more conservative dose. MicroTox is the perfect solution for patients who want to start slow with their Botox injections or take "baby steps" in their treatment plan for non-surgical facial rejuvenation.
What is Different About MicroTox?
MicroTox still involves injecting Clostridium botulinum into targeted areas of the skin. This formula, which has been used successfully for over 20 years, is a neuromodulator that temporarily relaxes the muscles that cause unwanted lines and wrinkles in the face. However, MicroTox uses a smaller dose and injection technique than traditional Botox to avoid the risk of looking "frozen" or "plastic."
For example, instead of 25 units per area in a traditional Botox treatment, a Baby Botox procedure may only use around 10 units. In addition, a skilled injectors will use more precise and specialized injection pattern to ensure that the conservative dose goes right to the heart of the issue.
MicroTox is ideal for younger adults with more subtle signs of aging as well as patients who may be new to Botox and fear a frozen appearance. At Beverly Hills Center, we offer MicroTox to treat the following concerns:
Crow's feet
Lip fillers
Brow furrows
Forehead wrinkling
Frown lines
Jawbone and neck
Lips
An Extra Perk – Quicker Results
Standard Botox injections may take 5-7 days to attain maximum results. With MicroTox, patients can immediately walk away with a more youthful complexion, making it ideal for those who need to look refreshed and younger on short notice for an upcoming event.
To learn more about MicroTox or to book your Baby Botox injections, please call the Beverly Hills Center today.