Tired of Your Turkey Neck? Consider Platysmasplasty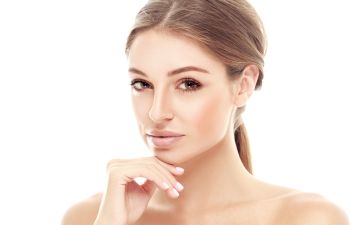 Both men and women can suffer from the dreaded "turkey neck" appearance, which is marked by an unattractive bulge of sagging skin underneath the chin. This can make patients look much older than they really are and even cause them to avoid pictures or hold their chin with their hand to hide their "turkey neck." Fortunately, there is a facial plastic surgery procedure that can reverse these sagging tissues. A platysmasplasty (often combined with a neck lift) can effectively tighten the tissues and muscles underneath the chin while reducing the sagging skin in the area.
What Can a Neck Lift with Platysmasplasty Accomplish?
The neck lift procedure is often suggested when a patient has noticeable hanging skin underneath their chin. This can be a result of weight loss or simply the natural aging process. During a neck lift, the excess skin and fat is removed, and the muscles and tissues can also be tightened in the neck area (much like a corset) to achieve even better results.
Platysmaplasty and Scarring
With any facial plastic surgery, patients are often concerned about visible scarring. Since a neck lift requires the removal of skin, an incision is unavoidable. However, a skilled plastic surgeon, such as Dr. Ben Talei, will strategically place the incision in the most inconspicuous areas, such as underneath the chin or behind the ears. The goal is always to restore the most attractive appearance while also making it look natural or that cosmetic "work" was never performed.
Are You a Good Candidate for a Neck Lift and Neck Tightening?
If you are in good overall health, have realistic expectations about plastic surgery and suffer from loose skin in the jowls and neck area, you may be an excellent candidate for platysmaplasty. This type of cosmetic deck procedure is often performed on patients 50 years and older due to the effects of aging in the neck at this age, but it can also be offered to younger patients if they have recently achieved significant weight loss and are left with sagging neck skin.
A consultation visit is the only way to confirm your candidacy for a neck lift. Call Beverly Hills Center today to learn more about how we can address your turkey neck and help you regain a confident profile.