Press Kit
Dr. Ben Talei, MD, FACS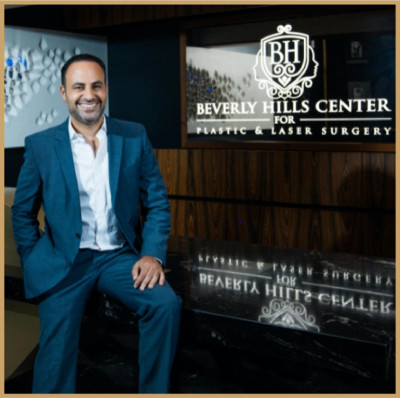 A native of California, Dr. Benjamin (Ben) Talei graduated from the University of California, Los Angeles with a degree in Physiological Sciences with both College and Departmental Honors. While studying at the University of Menéndez Pelayo in Spain, Dr. Talei worked for the Sisterhood of Blood Donors and the Red Cross promoting blood donations in Andalucía, Spain. He received his Medical Degree at one of the nation's top medical schools–University of California, San Diego School of Medicine. Dr. Talei was nominated to the Gold Humanism Honor Society after having donated immense amounts of time and energy to the free clinic in San Diego along with other charitable foundations. Dr. Talei completed his residency training in Head & Neck Surgery at Columbia University and Cornell University Medical Center, and New York Presbyterian Hospital. During his residency in New York, he worked with the Greats of Facial Plastic Surgery which included his primary mentor Dr. Steven Pearlman. He served as Chief in his residency at Columbia and Cornell and as a fellow at Memorial Sloan Kettering Cancer Center also in New York City.
Following his residency training, Dr. Talei became one of the only surgeons in the country to complete two separate fellowships in Facial Plastic & Reconstructive Surgery. First, he completed one of the most revered and prestigious fellowships in the country at the New York Center for Facial Plastic & Laser Surgery with Dr. Andrew Jacono. Simultaneously, he offered his skills and training while serving as a voluntary staff and teacher for the Resident Head & Neck Surgeons of the Albert Einstein School of Medicine. Dr. Talei then furthered his training with Dr. Milton Waner at the Vascular Birthmark Institute of New York, a part of Lenox Hill and Manhattan Ear, Eyes and Throat Hospital. It is here that treated the most rare and devastating Vascular Birthmarks & Congenital Anomalies while refining his techniques in Pediatric Facial Plastic Surgery.
Humanitarian Efforts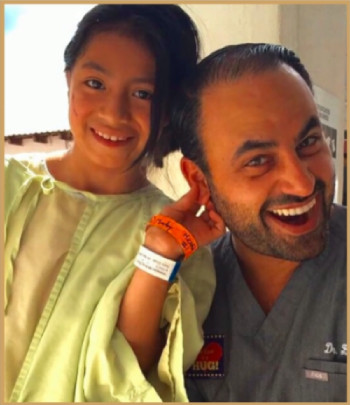 Dr. Talei's truest passion is connecting with people and helping them out. He considers himself one of the luckiest people in the world because he is able to help others with his medical and surgical skills. and enjoys operating more than anything else. Several times a year, he travels on various surgical missions to less fortunate countries to treat those patients who cannot receive the help they need. Dr. Talei has volunteered with Operation Smile, HUGS (Help Give Us Smiles), and Healing the Children on Cleft Lip & Palate and Microtia missions in Honduras, Ecuador, and Colombia.
Another integral part of his daily life is helping others by fundraising. In order to support the Brad Kaminsky foundation, Dr. Talei set up "Heroes for Hope" and "Heroes and Brooklyn," to raise money for Brain Cancer Research. Later he established another charity with his brother which they named the Drive Against Domestic Violence. This is a car and driver-based organization that raises funds by creating awareness for two organization he reveres and works with intimately: The National Coalition Against Domestic Violence (NCADV) and the Face-to-Face Surgery Program of the American Academy of Facial Plastic and Laser Surgery. Dr. Talei furthered his efforts and outreach by offering supporters and abuse victims complementary Botox treatments, reconstructive and cosmetic surgery to raise more money and awareness for the two organizations. He even organized a cross-country drive from New York to Miami to Los Angeles stopping at over 13 key cities to spread awareness through various events.
Media Coverage
Dr. Ben Talei has been interviewed by numerous media outlets as an Expert Medical Consultant





















Speaking Engagements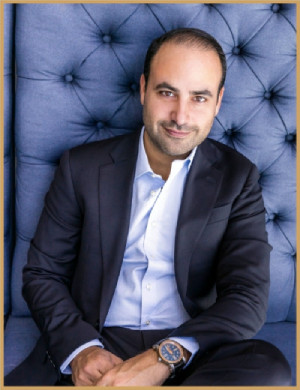 Dr. Talei is recognized for his advanced and groundbreaking surgical technique the Auralyft®, a modified version of the deep plane facelift which he pioneered. This procedure goes beyond the limits of facial fillers, offering faster healing times, natural long-lasting results, and impeccable facial aesthetic than prior surgical methods.
As an avid author and speaker, he has been invited to speak at national and international conventions. Dr. Talei has contributed significantly to medical literature with his research and publications in medical journals and textbooks. His publications on advanced face and neck lifting techniques and revision rhinoplasty are currently being used to teach doctors worldwide. As a sub-specialist in deep plane facial rejuvenation, facelifting and minimally invasive rhinoplasty, Dr. Talei frequently accommodates visiting surgeons to teach them more advanced surgical techniques. The modified upper lip lift is also a procedure pioneered and perfected by Dr. Talei and has performed it more than any surgeon in the world. His expertise in facial rejuvenation, and his engaging way of delivering information always captivates his audience members. His innate ability to connect with crowds of all demographics is truly remarkable.
Due to the current health crisis, he has been hosting conferences via Zoom. Once the situation permits, he will be available for in-person presentations or conferences.
Press & Media
Thank you for your interest in Dr. Ben Talei and the Beverly Hills Center. If you have any press inquiries or questions regarding speaking engagements, please email Natalia Grazziani at natalia@grazzianicommunications.com.