Palomar Icon Laser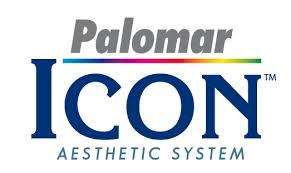 Dr. Benjamin Talei is pleased to offer The Palomar Icon™ Aesthetic System as part of our non-surgical & non-invasive treatments, which is considered the next generation of laser technology. Our investment in this laser treatment system proves our dedication to provide the most advanced, effective and safest aesthetic treatments available to our patients at the Beverly Hills Center for Plastic & Laser Surgery.
The Palomar Icon Laser is equipped to address a full menu of cosmetic concerns. Its technology can be customized for individual skin types using a Skintel™ Melanin Reader. The Palomar Icon system also has features to improve patient comfort, such as increased power and cooling functions. This technology is FDA approved and one of the safest lasers available for aesthetic treatment.
Next Generation Laser Technology Can Improve Your Look
The Palomar Icon Laser is an effective, state-of-the-art technology used for a wide range of aesthetic concerns including the following:
Hair removal
Laser skin resurfacing
Removing varicose veins
Wrinkle treatment
Pore reduction
Acne treatment
Scar reduction
Improving stretch marks
Pigment removal
Laser therapy is an excellent solution for those that want to improve their appearance without surgery. However, our patients frequently choose Palomar Icon Laser treatments in conjunction with other plastic surgery procedures. Regardless of your choice, Dr. Talei will make sure you are given the youthful and confident results you deserve.
Schedule Your Laser Treatment
Dr. Talei has dual fellowship training in facial cosmetic and reconstructive surgery and vascular birthmarks and congenital anomalies with laser surgery. He is a highly skilled surgeon that provides tailored treatment plans based on your personal needs and goals.
To learn more about the benefits of The Palomar Icon™ Laser System or to find out if you are a candidate, please contact us today to schedule your consultation with Dr. Talei. We look forward to providing superior, personalized care to help you achieve your aesthetic goals.