Healing the Children Northeast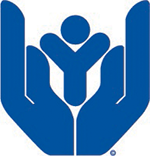 Healing the Children is perhaps the oldest and largest registered charitable organization focused single-mindedly on helping underserved children throughout the world to secure urgently needed medical assistance they otherwise are unable to obtain. Established in 1979, HTC has successfully helped over 240,000 childrenin over 95 countries to date, providing over $600 million of medical services via the healthcare professionals who volunteer and donate to Healing the Children.
It is a sad fact that an estimated 1 billion of the almost 7 billion people who inhabit our planet currently have never nor will ever be able to consult or be treated by a healthcare professional of any kind. A far greater number lack the mobility to obtain the specialty care needed for surgical intervention and correction. With the vast concentrations of these underserved populations in emerging and developing countries, an estimated 60% of the underserved are children under 18 years.
Healing the Children is organized as an affiliation of separately incorporated local chapters (14 such chapters currently) and is predominately volunteer-based with only a handful of employees in some of the larger chapters to manage the logistical workload. Each chapter organizes the medical resources and healthcare professionals and local volunteers within their geographical areas around programs and specific projects that meet the needs of these stakeholders and the needs of international partners who have sought out HTC's collaboration. Current estimates are that approximately 700-1000 U.S. based volunteers and 50-75 international partners are involved in Healing the Children's programs and projects at any particular time.
Healing the Children's programs fall into three broad categories…

Our Inbound Children Program to bring critically ill children into the U.S. for treatment if this is not available for them outside the US. With the support of our estimated 75 pediatric hospital partners across the United States, Healing the Children has helped over 8,000 children via this program.

Our Outbound Medical Teams Program whereby we organize and manage medical teams sent to work for a week to 10 days at a pre-selected clinic or hospital outside the US alongside of their colleagues in those countries.

And lastly, our Domestic Programs where the chapters work with local social service groups to help children secure medical assistance that may be beyond the more limited missions of other groups and social services. Over 18,000 children have been served by these local programs.
With 14 local chapters, hundreds of compassionate and dedicated volunteers, the support of our many international partners and pediatric hospitals in the United States, Healing the Children has been making a real difference in the lives of children around the world since 1979.
Healing the Children is an extremely impressive organization. It is actually one of the oldest and largest organizations helping children in underserved communities throughout the world. Since 1979, Healing the Children has helped over 200,000 children in nearly 100 countries!
Dr. Talei is a volunteer Facial Plastic Surgeon with Healing the Children, traveling to other countries in order to help those in needs. As a specialist in cleft lip, cleft palate, ear reconstruction, and vascular birthmarks he is able to join the rest of this amazing team and contribute greatly.
Sadly, about 1/7 of the world's population lack proper or any healthcare. Specialty care is even more scarce. Over $600,000,000 in medical services has been provided thus far by Healing the Children and More is needed still. Fortunately, Healing the Children has grown to 14 chapters and is able to help those in need.
Contributions are always appreciated to help support these life changing missions. If you are interested in volunteering or contributing, please contact the Beverly Hills Center for Plastic & Laser Surgery or visit healingthechildren.org