Dr. Robert Cohen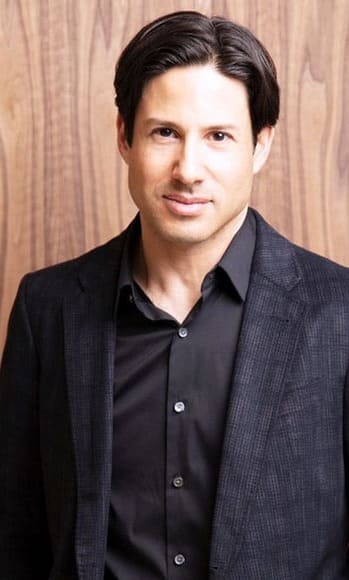 From his first experience working with a plastic surgeon during high school, Dr. Robert Cohen knew he would someday become a plastic surgeon himself.
Unsurpassed Medical Training
Dr. Cohen was accepted into several of the nation's top medical schools, and ultimately selected Tulane University School of Medicine in New Orleans for its intense hands-on surgery training.
In medical school, he earned top honors in surgery and published numerous research papers. One of these appeared in Plastic and Reconstructive Surgery, the journal of the American Society of Plastic Surgeons.
Dr. Cohen was accepted into the exclusive Ivy League plastic and reconstructive surgery program at Dartmouth (Dartmouth-Hitchcock Medical Center). There he honed his skills under the instruction of some of the world's leading plastic surgeons and educators.
During his residency, Dr. Cohen:
Published a textbook chapter
Served as chief resident
Traveled to North Vietnam as part of a 3-week medical mission to repair children's cleft lip and palate deformities
Going above and beyond
While many plastic surgeons opt to start their careers after residency training, Dr. Cohen chose to pursue additional, advanced training in aesthetic surgery.
He was selected over some of the world's most promising young plastic surgeons for a highly-coveted aesthetic surgery and laser surgery fellowship with world-renowned Los Angeles plastic surgeon Dr. W. Grant Stevens. Additionally, he was the first ever to be offered this fellowship for a full year.
In 2005, Dr. Cohen returned home to Scottsdale, Arizona to establish what is now a thriving private practice. He earned board certification from the American Board of Plastic Surgery in 2006, and continues to be an active member of the American Society of Plastic Surgeons and the American Society for Aesthetic Plastic Surgery.
Through his continuous research, publishing, and presenting, Dr. Cohen has pushed the frontiers of his specialty and emerged as a thought leader in aesthetic surgery. He is regularly invited to present and teach courses to his fellow plastic surgeons on topics such as optimal techniques in breast augmentation and complex breast revision surgery. Dr. Cohen is a key opinion leader and consultant for Sientra, and has also been a consultant for LifeCell and Puregraft.
Dr. Cohen has been a leading figure in Scottsdale's plastic surgery circle and has won numerous "Top Doc" awards from Phoenix magazine, Castle Connolly, as well as other peer-voted lists of the best plastic surgeons.
An eye for aesthetics and technical skills
As a board-certified plastic surgeon and an unabashed perfectionist, Dr. Cohen is committed to providing the most symmetrical and natural-looking results possible. He understands that every surgical procedure calls for an individual approach that accounts for the patient's unique anatomy and cosmetic goals.
His patient photos are a testament to the results he provides: proportions that match the patient's figure, but enhance it in a way that looks natural.