DR. BEN TALEI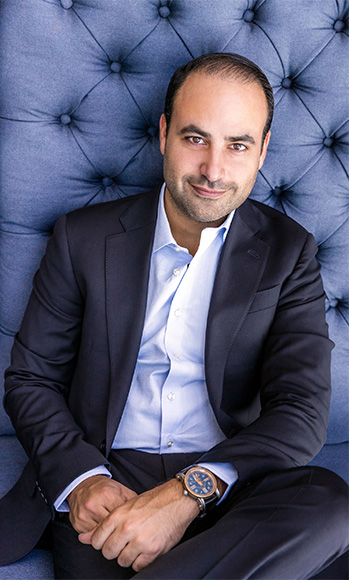 Academic Path
A native of California, Dr. Benjamin (Ben) Talei graduated from the University of California, Los Angeles (UCLA) with a degree in physiological sciences, receiving both college and departmental honors. While studying at the University of Menedez Pelayo in Spain, Dr. Talei worked for the Sisterhood of Blood Donors and the Red Cross promoting blood donations in Andalucia, Spain.
He then received his medical degree at one of the nation's top medical schools – University of California, San Diego School of Medicine (UCSD). Dr. Talei was nominated to the Gold Humanism Honor Society after having donated immense amounts of time and energy to the free clinic in San Diego, along with other charitable foundations.
Dr. Talei then completed his residency training in head & neck surgery at Columbia University Medical Center, Cornell University Medical Center and New York Presbyterian Hospital. There, he worked with some of the most prominent facial plastic surgeons, including his primary mentor Dr. Steven Pearlman. Dr. Talei then served as chief in his residency at Columbia University and Cornell University. He also served as a fellow at Memorial Sloan Kettering Cancer Center in New York City.
Following his residency training, Dr. Talei became one of the unique group of surgeons in the country to complete two separate fellowships in facial plastic and reconstructive surgery. First, he completed one of the most revered and prestigious fellowships in the country at the New York Center for Facial Plastic & Laser Surgery. Simultaneously, he offered his skills and training while serving as voluntary staff and teacher for the resident head and neck surgeons at the Albert Einstein School of Medicine. Dr. Talei then furthered his training with Dr. Milton Waner at the Vascular Birthmark Institute of New York, a part of Lenox Hill and Manhattan Ear, Eyes and Throat Hospitals. There he treated the most rare and devastating vascular birthmarks and congenital anomalies while refining his techniques in pediatric facial plastic surgery. Dr. Talei is dual board certified in facial plastic and reconstructive surgery.
Following his pursuit to educate growing surgeons, Dr. Talei has become an International Professor for facial plastic surgery for the Universidad Autonoma de Nuevo Leon in Monterrey, Mexico which is one of the top plastic surgery training programs in the country along with a rich history of education. Surgeons from all around the world visit the Beverly Hills Center on a weekly basis to learn Dr. Talei's techniques. Integrated fully into the Beverly Hills community, Dr. Talei is a member of the Beverly Hills Health & Wellness Committee. Dr. Talei is also the Advisory Chair for the Los Angeles County Medical Association (LACMA).
Dr. Talei is also an avid author and speaker. He has been invited to speak at national meetings and has contributed significantly to medical literature with his research and publications in medical journals and textbooks. His publications on advanced face and neck lifting techniques and revision rhinoplasty are used to teach doctors nationwide. As a sub-specialist in deep plane facial rejuvenation, facelifting and minimally invasive rhinoplasty, Dr. Talei frequently accommodates visiting surgeons in order to teach them more advanced surgical techniques. The modified upper lip lift also known as the deep plane upper lip lift is also a procedure pioneered and perfected by Dr. Talei, as he performs more than any surgeon in the world. He is most well-known for his rapid healing times, very natural, long-lasting results and impeccable facial aesthetic. Dr. Talei has a dedicated expertise to the face, and he has been featured on E! News, Fox, NBC and Inside Edition, amongst a host of other editorials. Dr. Talei is also a member of the editorial board of Modern Aesthetic magazine.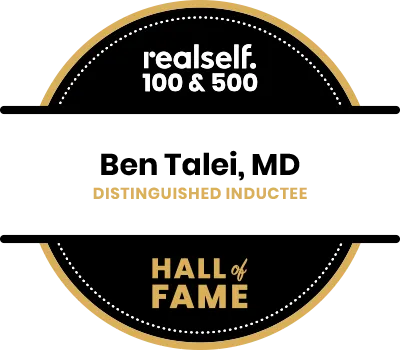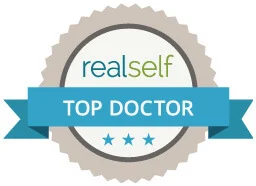 Humanitarian Pursuits
Dr. Talei's true passion is connecting with and helping others. He considers himself one of the luckiest people in the world, as much of the time, he is able to help others with his medical and surgical skills. Dr. Talei enjoys operating more than anything else. Several times a year, he travels on various surgical missions to less fortunate countries to treat those patients who can't receive the help they need. Dr. Talei has volunteered with Operation Smile, HUGS (Help Give Us Smiles), and Healing the Children on cleft lip and palate and microtia missions in Honduras, Ecuador, Vietnam, Guatemala and Colombia.
Another integral part of his daily life is helping others by fundraising. In order to support the Brad Kaminsky foundation, Dr. Talei set up a "Heroes for Hope Race" in Manhattan and Brooklyn, raising money for brain cancer research. Later, he established another charity with his brother – the Drive Against Domestic Violence. This is a car and driver based organization raising funds and awareness for two organizations he reveres and works with intimately – the National Coalition Against Domestic Violence (NCADV) and the Face-to-Face Surgery Program of the American Academy of Facial Plastic and Laser Surgery. The NCADV has noted that Dr. Talei has single-handedly raised more funds and awareness for the organization than any surgeon in their history. Dr. Talei furthered his efforts and outreach by offering supporters and abuse victims complimentary Botox treatments, reconstructive and cosmetic, in order to raise more money and awareness for the two organizations. He even organized a cross-country drive from New York to Miami to Los Angeles, driving through 23 States in order to spread awareness through various events.
Accelerate 4 Change was also established by Dr. Talei in order to simultaneously raise funds for the NCADV as well as Children Uniting Nations (CUN). CUN supports orphaned children by providing guidance and resources to improve their future. Dr. Talei is an original board member of the Cosmetic and Reconstructive Surgery (CRS) Program of the NCADV. This program expands its reach nationwide to help victims and survivors of domestic abuse acquire the resources they need for the injuries sustained. He is also an avid supporter and a board member of the Women Like Us Foundation, battling sex-trafficking and homelessness while providing education. During his first year practicing in Beverly Hills, the mayor and city council honored him with the "Step Up and Make a Difference" Certificate of Commendation, in appreciation for his variety of works in the Beverly Hills community.
Dr. Talei is an avid supporter of schools in Southern California, participating by teaching high school students and raising funds for both public and private schools through various auctions. He has also established a Young Heroes Scholarship wherein cosmetic surgical fees are donated directly towards medical school education for our young heroes.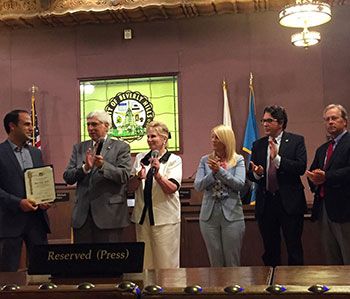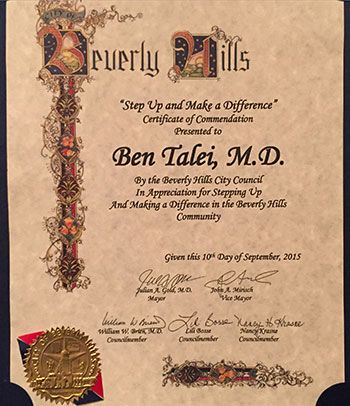 Dr Talei receiving a special award from the Mayor and City Council at Beverly Hills City Hall for his charitable works and involvement in Beverly Hills and around the world
Lifelong Interests
Although Dr. Talei loves the artistry and complexities of facial plastic surgery more than any other activity, he has several other vocations as well. From a young age, Dr. Talei excelled as a piano teacher and composer. His piano composition began at 10 years of age and would teach children in underserved communities free of charge. At the same time, he served as a youth mentor with COPE (Community Outreach for Prevention and Education) in Venice and East Los Angeles and with the Big Brothers of UCLA.
Constantly in the pursuit of artistic and technical skills, Dr. Talei frequently has always enjoyed endeavors that involve working with his hands. Since childhood, he has been involved in upholstering, sewing of Victorian lampshades, carpentry and stone sculpting. He is also an avid cook with an ever-growing list of recipes (https://www.facebook.com/BenTaleisKitchen/ #BenTaleisKitchen).
Following his other passions, Dr. Talei volunteered for the National Ski Patrol in Big Bear, CA. Simultaneously, he volunteered as an EMT driving an ambulance as well. Beyond this, his affinity for automobiles led him to pursue offshore boat and auto racing since he was a teenager.