Will a Nose Job Change My Voice?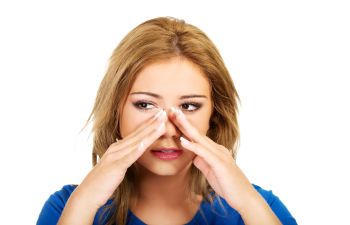 When considering rhinoplasty, it is common to have questions and natural to have concerns. For most patients, the concern lies within the aesthetic results of their nose job, but there are also many patients who fear the effect the procedure may have on their voice. While it has been a topic under scrutiny, most facial reconstruction experts agree that for the average patient, rhinoplasty does not have a significant impact on the tone of voice, especially during conversational speech. If you are a professional singer or voice-over specialist, however, you may want to discuss your rhinoplasty procedure with your physician in greater detail to ensure appropriate measures are taken to avoid even subtle changes in your voice.
The risk of rhinoplasty changing your voice is based on the amount of airflow through your nasal passageways. It is understandable to question whether drastic alterations to the structure of your nose can cause a more "nasal sounding" voice due to the narrowing of the nasal passages and airflow. On the other hand, if you currently have a hypo-nasal or "stuffy" voice, rhinoplasty could effectively open your nasal airway and help you regain a desirable resonance within your voice. Keep in mind that during your recovery and healing period, it is common to experience voice changes until the nasal swelling subsides.
What to Consider When Fearing Voice Changes After Rhinoplasty
First and foremost, the risk of voice alteration depends on the type of rhinoplasty you are seeking. In other words, how severe are your concerns? Do they just involve the tip of your nose or is a more complex approach needed to reshape your nasal bridge, size of your nose and/or nostrils?
Another very important consideration is your surgeon. Choosing an experienced facial plastic surgeon with a strong success rate in rhinoplasty, ethnic rhinoplasty and revision rhinoplasty will undoubtedly give you the most desirable outcome in terms of the way your nose looks as well as how well you breathe, speak and sing after surgery. Since rhinoplasty is such a delicate procedure, be sure you select a surgeon who specializes in facial plastic surgery and who also has a keen understanding of the inner structures of the nose.
If you are a professional singer or simply too scared to take the plunge for a full surgical rhinoplasty, you may consider other, less invasive options. For example, many patients find desirable results with a liquid rhinoplasty, which means altering the appearance of the nose with the strategic use of fillers and other non-surgical treatments.
Schedule Your Consult
If you are considering rhinoplasty with renowned facial plastic surgeon Dr. Ben Talei, you can rest assured you are in good, capable hands. He has performed countless rhinoplasty operations without compromise to patient voice. However, our Beverly Hills office always carefully weighs each of your concerns before cosmetic or reconstructive surgery. We are committed to delivering the most successful outcomes while also providing realistic expectations for each patient. If you are concerned about how your specific rhinoplasty could affect your voice tone or quality, please schedule a consult with Dr. Talei.