Why Your Nasal Injury Needs Prompt Attention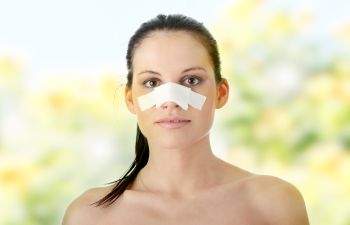 Accidents happen. When it comes to bad falls or sports injuries, it is not uncommon for the nose to be involved in the trauma. A fractured nose can produce outward signs of bruising, bleeding and swelling, but there can also be internal damage that can affect breathing and the functionality of the nose. One of the worst mistakes you can make if you've suffered nasal trauma is avoiding or delaying a visit to a plastic surgeon. When it comes to restoring the delicate features of the nose, time is of the essence.
The Complexity and Delicacy of the Nose
The nose is not only a central feature of the face, but it is also the most intricate. There are delicate bones, cartilage and other element that must be carefully balanced to produce an attractive appearance as well as a proper airflow for breathing. The geometry or shape of the nose is also complex, as there are no straight lines or simple curves. It makes sense, therefore, that when the nose gets damaged or injured (even slightly), a skilled plastic surgeon is needed to avoid permanent disfigurement or impaired functionality.
Why Timing is Important
If your nose injury is extensive with visible bleeding, you may need to go straight to the emergency room. However, if the injury was not extensive, you may be tempted to just put an ice pack on your nose and wait for it to heal. Unfortunately, waiting too late or avoiding medical attention can mean breathing difficulties later in life. It is important to know that any impact to the nose can result in extensive damage.
In general, you should schedule a consult with a facial plastic surgeon within 7 to 14 days so that the nose can be reset. This is especially true for patients who did not go to the emergency room and notice swelling, bruising or changes in breathing. If your nasal trauma is severe, you may need a more extensive rhinoplasty surgery in the following months once the nose has healed.
An Esteemed Rhinoplasty Surgeon in Beverly Hills
No two noses are alike, and when traumatic injury is involved, a level of high expertise is needed to restore this intricate yet prominent feature of the face. We are confident that our skilled rhinoplasty in Beverly Hills can help. Call facial plastic surgeon Dr. Ben Talei to learn more about his credentials in helping patients regain a functional and attractive nose after nasal trauma.