Why Revision Rhinoplasty?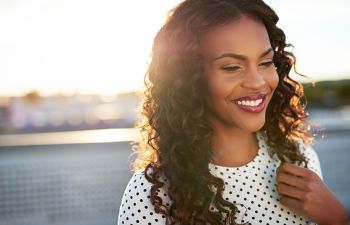 Rhinoplasty, which is commonly referred to as "a nose job," is considered one of the most complex procedures in plastic surgery. A surgeon must alter the delicate structures of the nose in a way that achieves better balance and symmetry, while also preserving or improving the function of the nose. Due to the complexity of rhinoplasty, it is common to have patients request Revision Rhinoplasty, or the correction of their previous nose job.
Reasons to Consider Revision Rhinoplasty
Are you unhappy with the results of your recent rhinoplasty? This is often reason enough to seek revision rhinoplasty. Patients get revision rhinoplasty when they are not satisfied with the appearance of their nose (shape, size or symmetry) as well as when they are experiencing functional (breathing) issues in their nose after rhinoplasty. While revision rhinoplasty can be the result of a poorly executed surgery, it can also be performed when the surgical goals were met but the patient is not as happy with the outcome as they assumed they would be.
What Concerns Can a Revision Rhinoplasty Address?
Deformities that impact shape or structure of the nose can be improved with a revision rhinoplasty. This may involve the addition or removal of a cartilage graft to create a more attractive nasal appearance. Others may find that the internal structure of their nose after rhinoplasty is causing poor breathing. In such cases, the septal cartilage may need to be addressed.
In general, the same corrections that are made during rhinoplasty can typically be initiated during a revision rhinoplasty procedure, including changing the shape or size of the nasal tip, nostrils, or bridge of the nose. Revision rhinoplasty can be provided with an open or closed approach depending on each unique case.
Why Choose Dr. Ben Talei
It takes a skilled plastic surgeon to perform a successful rhinoplasty. However, it requires even more talent and skill to complete a revision rhinoplasty. Dr. Ben Talei is nationally recognized for his rhinoplasty and revision rhinoplasty results. He has keen, artistic eyes and delicate surgical hands to help patients achieve results that are natural-looking and attractive.
Regretting your previous rhinoplasty? Whether it is a functional or cosmetic concern, we can help you achieve the nose you need and desire with Revision Rhinoplasty in Beverly Hills. Call our clinic today to book your consult with Dr. Ben Talei.