When Facial Fillers are No Longer Enough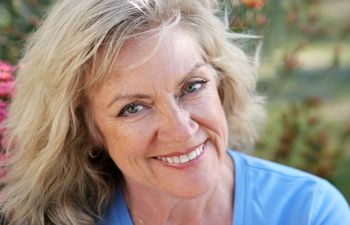 Facial fillers and facelifts are both popular ways to turn back the hands of time. However, while fillers and facelifts are effective at creating a more youthful appearance, they do so in vastly different ways. Fillers is a non-surgical procedure with no downtime, yet the results are only temporary. On the other hand, a facelift involves more invasive surgical techniques, but the outcome is more permanent or longer-lasting.
To no surprise, the cost of these treatments can also differ. However, if you've been using fillers for several years, it may be time to add up your expense of repeated treatments and temporary results and compare it to a one-time facelift surgery investment.
Should you switch your anti-aging routine from facial fillers to a facelift? Here are three factors to consider as you make your decision:
Your Age
Facial fillers are often ideal for addressing mild to moderate wrinkles, which is typically found in patients who are younger than 50. As you get older, however, you may find that fillers are not enough to reverse the appearance of more severe sagging and volume loss. There is no magic age in which you should consider a facelift over fillers, as each patient's skin ages at different rates depending on genetics, lifestyle habits, sun exposure, etc.
Excess Fat and Skin
Does your aging face include significant sagging skin or excess fat around your lower face or jawline? Facial fillers are an excellent way to smooth and plump skin, but they cannot fully address loose skin tissue due to the loss of collagen and elastin. A facelift may be a better choice to correct facial sagging as well as remove areas of unwanted fat where gravity has taken its toll.
Desire for Longer-Lasting Results
Facial fillers offer almost instant gratification in terms of boosting your appearance. However, they don't last forever. You may find that as you get older you are scheduling filler injections every few months. To eliminate the need for frequent treatments and temporary results, you should consider a facelift surgery which can provide more dramatic results that last more than a decade.
Get Expert Advice from a Plastic Surgeon
The jump from facial fillers like Juvederm and Restylane to a plastic surgery procedure such as a facelift is nothing to take lightly. There are many benefits and risks to consider when undergoing plastic surgery. A consultation with a board-certified plastic surgeon can help you feel at ease about your decision. Call The Beverly Hills Center today and let Dr. Ben Talei explain what you can personally expect from each cosmetic procedure.