What You Should Know About Today's Hair Transplant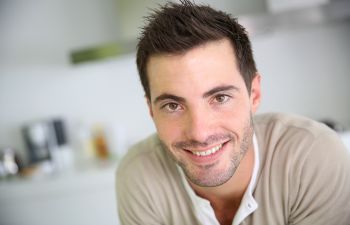 According to the American Hair Loss Association, two-thirds of American men will experience some degree of appreciable hair loss by the age of 32, and by the age of 50 approximately 85% of men have significantly thinning hair. While male hair loss is much more accepted than female hair loss, balding remains a common concern for men. Unfortunately, when men hear the words "hair transplant," they may think of antiquated techniques that involved "hair plugs" and produced an unnatural hairline and fake appearance. While this was the standard in the 1980's, hair transplant technology has made massive advancements since then. Today's hair transplant results are far from "pluggy." In fact, modern hair transplantation is more sophisticated, more effective and delivers remarkably natural results.
How Does a Hair Transplant Work?
A hair transplant is a cosmetic procedure that involves harvesting hairs from a donor area of the scalp and transplanting them into areas that are balding or thinning. The donor site contains hair that is not affected by DHT, which is the primary hormone that causes male pattern baldness. The more favorable results of today's hair transplants are due to the more advanced ways of harvesting the donor hair.
Old and New Techniques
In the past, hair transplants involved removing and transplanting groups of several hair follicles in a round, clustered shape. This was also known as the "hair plug" technique. Unfortunately, the results often looked very unnatural, with an occasional gap between each hair grouping or "plug."
Today, hair transplants involve harvesting hairs using FUE or FUT methods. These techniques involve extracting 1-4 hair follicles at a time, which allows the surgeon the artistry and precision it takes to create more natural and aesthetically-pleasing results. The NeoGraft system is the latest and least-invasive hair transplantation technology that requires no stitches, staples or scalpel. This means no unsightly scarring and a confident head of hair!
Schedule Your Hair Transplant Today!
At Beverly Hills Center, Dr. Ben Talei is renowned for creating natural results using distinguished techniques in Follicular Unit Transplantation (FUT), Follicular Unit Extraction (FUE) and Platelet-Rich Plasma (PRP) Injections. Dr. Talei has also invested in the advanced NeoGraft Hair Transplant technology. If your receding hair line or balding is threatening your self-confidence at work or in your relationships, please schedule your hair loss treatment consult with Beverly Hills' most respected plastic surgeon today.