What Makes Lips Attractive?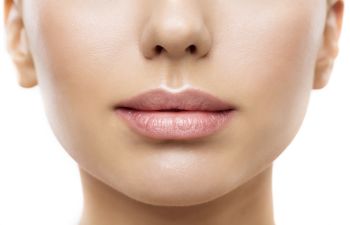 Are you constantly seeking the perfect pout? The lips can promote beauty, portray sensuality and make a strong statement about the way you're feeling.  According to American Society of Plastic Surgeons, lip augmentation has been considered the second fastest growing facial procedure in the United States since 2000. This can largely be contributed to our selfie-obsessed generation, where women of all ages try to capture the most attractive lip look possible before they click their smartphone camera.
So what exactly does make lips look attractive or desirable? There are certain lip characteristics that have been shown to matter. In fact, in a February 2017 study, researchers from University of California, Irvine showed more than 400 participants side-by-side images of young Caucasian women's lips and asked them to rank each photo based on attractiveness. The study evaluated the size of the lips, and more specifically, the upper to lower lip ratio.
According to the study, the ideal lips were about 50 percent larger than a woman's natural lip size. In addition, the participants preferred the lower lip to be twice the size of the upper lip, which is a more natural feature and one that surprisingly goes against recent plastic surgery trends. When performed incorrectly, lip augmentation (whether it is accomplished with fillers or implants), can commonly result in an "over done" appearance, which is typically the case when the upper lip is overfilled and looks unnatural.
Other characteristics of beautiful lips for women include the following:
Defined cupid's bow of the upper lip
Smooth, soft, well-moisturized lip surface
Full lips that haven't thinned with age
Slight upward turn at the corners of the lips
Ideal tooth show
Want to improve the appearance of your lips? Consult Beverly Hills leading plastic surgeon. We offer all types of lip procedures, including minimally-invasive treatments for celebrities. If you don't have the perfect lips, don't stress. When it comes to facial beauty, the whole is greater than the sum of its parts. In other words, overall balance and harmony should be heavily considered when choosing any plastic surgery procedure for the face.