Want Better Lips? You've Got Options!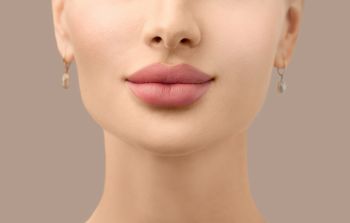 The lips not only frame your smile, but they offer sensuality and appeal to your overall facial appearance. Over time, the lips lose volume, the corners turn downward and wrinkles develop around the mouth. The aging process can produce thin, less desirable lips, resulting in a missing or less defined Cupid's bow. What you may not realize, however, is that there are multiple ways to regain attractive and desirable lips – and not all of them require surgery.
Dr. Ben Talei is known for creating balanced results through surgical and non-surgical lip procedures. These services can involve altering the size, shape and form of your lips. When it comes to lip enhancement, it is important to also consider your budget, your recovery time and your personal preferences.

Temporary and Permanent Lip Solutions
Depending on your specific needs and goals, a skilled plastic surgeon at The Beverly Hills Center can offer the following ways to address unsightly or aged lips:
Lip Lift (Cupid Lift, Modified Lift, Corner Lift)
Fat Grafting
Fillers
Chemical Peels
Lasers
Each approach offers distinctive benefits, especially when tailored to the right patient.
Beware of DIY Lip Plumping at Home
In the era of YouTube and TikTok, it is not hard to find home remedies that people have tried to add volume to their lips on their own. While these methods may seem enticing for their quick results and minimal expenses, they can also be very dangerous. Not only are they very temporary, but DIY lip plumping tactics can have damaging, long-term effects on your lips. The most popular DIY lip plumping methods to stay away from include "The Suction Cup Method" and the "Cinnamon Method." The swelling that results from these techniques is your body's indicator of irritation, inflammation and potential damage. Not to mention, it probably will not feel good.
Lip Enhancement from a Nationally Recognized Plastic Surgeon
Have your lips deflated or flattened with age? Consider lip enhancement from a renowned plastic surgeon. Dr. Talei gives patients the opportunity to achieve fuller and less wrinkled lips with fat grafting or filler injectables. If you'd a more permeant solution, he offers a full menu of propriety surgical lip lift methods. Regardless of which approach you choose, you can trust that your results will look natural and not over done or operated on.