Understanding Cleft Lip Repair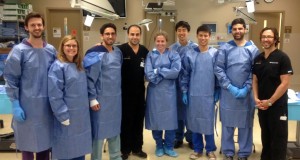 Congenital deformities can be disheartening and upsetting for new parents. A cleft lip is certainly no exception. A cleft lip is the second most common embryonic deformity, affecting nearly 1 in 1,000 babies in the United States according to the CDC. Cleft lips are a type of facial deformity in which the upper lip does not fully form and close during fetal development in the womb. Fortunately, cleft lips are treatable and repairable with the help of a skilled medical team and experienced facial plastic surgeon.

Why Repair A Cleft Lip
There are many reasons that repairing a cleft lip is in the best interest of the child. First and foremost, a cleft lip is a very noticeable facial defect and one that will likely bring significant peer ridicule. This can be harmful to a child's self esteem in the early years. In addition, a cleft lip can cause speech impairment and even feeding difficulties, which compromises the child's health and wellbeing. However, rest assured that your baby's cleft lip is not a dangerous medical condition and it is not causing him or her any pain.
When Should Cleft Lip Surgery Be Performed
Cleft lip repair is always planned and performed based on the individual needs of the child. Every case is different. If there is both a cleft lip and cleft palate, the treatment involves a series of surgeries, beginning with reconstructing the lip as early as 3 months of age. A skilled facial plastic surgeon will reconstruct the facial features to correct both appearance and function with careful consideration on ensuring the child maintains these results as he or she grows.
If your child has a cleft lip and you want to weigh your options with Dr. Talei, please give us call. He is one of the most sought after physicians for birth defect treatments like cleft lip repair surgery. He has dual fellowship training in Facial Cosmetic and Reconstructive Surgery, Vascular Birthmarks and Congenital Anomalies with Laser Surgery.