Top Factors That Cause Facial Aging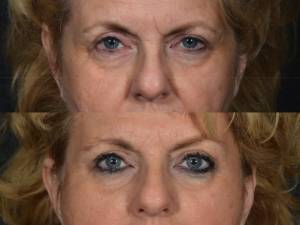 Aging is inevitable, and it certainly produces changes to your entire body, especially your face. However, we all age differently. Just because you are the same age as someone else, don't mean you will have the same amount of wrinkles or sagging skin. Facial aging depends on several factors, including lifestyle, diet, heredity, and other personal habits. Therefore, it can vary widely from person to person. To understand why you may be considering a facelift at 40 while your best friend may still have her youthful face at 50, here is a closer look at those aging factors.
There are some proven contributors to facial aging that you can prevent, while others may be out of your control. In general, these are the primary factors that influence the timing and severity of facial aging:
Sun exposure
Smoking
Diet low in protein, fruits and veggies
Genetics
Sleep deprivation
Stress
Exaggerated facial expressions
Alcohol consumption
How the Skin Changes as We Age
The above list can accelerate the natural aging process within the skin, which is noted by several transformations over time. WebMD notes the following changes that occur within the facial skin as we age:
Skin becomes rougher.
Skin becomes looser, or more slack. The loss of the elastic tissue (elastin) in the skin with age causes the skin to hang loosely.
Skin becomes more transparent. This is caused by thinning of the epidermis (surface layer of the skin).
Skin becomes more fragile. This is caused by a flattening of the area where the epidermis and dermis (layer of skin under the epidermis) come together.
Skin becomes more easily bruised.
Loss of fat below the skin, especially in the mid-face region.
Cartilage loss in the nose causes drooping of the nasal tip and accentuation of the bony structures in the nose.
If you have yet to see the signs of aging on your face, take heed to these factors and do your best to change your lifestyle and dietary habits to slow down the process. However, if you have already lost the fresh, supple facial skin of your youth, you still have options. Turn to the most reputable facial plastic surgeon in Beverly Hills for help. We offer surgical and non-surgical procedures to turn back the hands of time. To ensure your cosmetic results last longer, you'll need to protect yourself from the sun, smoking, poor eating habits and stress.