The Role of Hyaluronic Acid in the Aging Face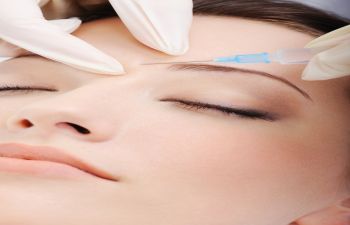 While it can occur at different times and at various rates, the process of aging is inevitable. At some point in our lives, our bodies begin to deteriorate on the inside as well as the outside. When it comes to aging skin, it is common to experience a drastic reduction in moisture.

The Problem with Dryness
Unfortunately, when the skin loses its ability to retain moisture, it leads to a dry, scaly complexion that has lost its youthful volume and plumpness. You may notice deep lines, furrows and wrinkles due to a lack of moisture as well as decreasing muscle and skin-tissue volume. The reduction in moisture levels can also compromise the function of the immune-system within the skin, which can trigger other skin problems too.
We know that less moisture within the aging facial skin often results in less firmness, plumpness and brightness. This begs the question – how can we reverse or delay this facial moisture issue as we get older?
The Role of Hyaluronic Acid
Hyaluronic acid (HA) is a naturally-occurring substance within the body that is known for helping your skin attract and hold moisture. HA works within the deeper tissues of the skin as well as the outer layers of the skin to keep it hydrated. Considering the importance of moisture towards firmness, texture and tone, it is easy to understand why HA represents one of the main building blocks for healthy, youthful and glowing skin.
The bad news is that the production of hyaluronic acid diminishes with age, which means less positive effects of moisture in the facial skin as we get older.
Restoring HA and Vitality with Fillers
A solution to combat this loss of moisture in the skin over time involves introducing a supplemental HA with the use of fillers that are strategically injected into the face. Products such as Juvederm, Restylane, Belotero and other injectable fillers rely on the powerful effects of synthetic hyaluronic acid. By mimicking this substance within the skin, we can (temporarily) turn back the hands of time and reap the benefits of a youthful, moisture-rich complexion.
HA-based fillers can offer the following benefits to your aging face:
Boosts production of your own hyaluronic acid within your skin tissues
Helps correct signs of aging (like wrinkles) caused by low hyaluronic production
Allows skin to retain a controlled moisture level (not too much) for beautiful skin
Fills in lines and creases that are too large for Botox alone
Adds volume to sunken cheeks, depressed chin, scars, jawlines, thin lips, and deep under-eye circles
Immediate results without surgery
May help stimulate the body's own production of collagen when used repeatedly
A Skilled Filler Injector in Beverly Hills
With several combinations of injectable treatments, our double-board certified surgeon Dr. Ben Talei can give you natural, rejuvenated results with no downtime. In fact, most patients only see mild swelling or bruising, and they can resume normal activities almost right away. While they are temporary solutions and not as dramatic as surgical face lifts, facial injectables and facial fillers are a preferred solution to the aging face. Call the Beverly Hills Surgery Center for Plastic & Laser Surgery today to book your consult.