The Key to a Natural Looking Facelift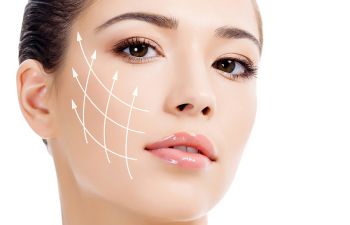 One of the greatest fears in a patient who is considering a facelift is getting results that look "over done" or unnatural. This often includes a "pulled" appearance along the cheeks, jawline and mouth. Not only does this look unnatural, but these antiquated facelifting techniques don't hold up as well over time, leading to the need for additional cosmetic investment.

The good news is that there are modern facelifts that can turn back the hands of time without distorting your facial appearance or making it obvious that you had plastic surgery. The key to a natural looking facelift is the surgeon you choose. Not only should your plastic surgeon carry exemplary credentials and notable experience, but he should also offer an advanced facelift approach that focuses on the deeper release and movement of muscle and fat layers in the face, rather than simply pulling and removing the skin. This innovate technique is what Dr. Ben Talei uses in his Deep Plane Facelift.
Understanding the Deep Plane Facelift
To really appreciate the deep plane facelift, it is important that you understand what other (or more traditional) facelifting techniques offer. Past facelifts include elevating the skin, pulling on the skin and then removing the excess skin in an effort to eliminate wrinkles. Unfortunately, this approach often produces unnatural results, visible scarring and limited durability.
The deep plane facelift, as uniquely offered by Dr. Ben Talei in Beverly Hills, is much more advanced, effective and durable. This facelift releases all the tethering points in the face and aims to reverse the signs of aging on a "deeper plan" than simply addresses the skin. Dr. Talei performs a comprehensive deep plane release between the muscle layers and replaces these layers back to a more natural and youthful position. There are no "suture pulls" of the skin and therefore, the outcome is much more natural and sustainable without unwanted scarring and irregularities.
Schedule Your Consult at Beverly Hills Center
Under going facial plastic surgery is a big deal. Therefore, it is important that you choose the most suitable and equipped surgeon. Dr. Talei has dual fellowship training in facial plastic and reconstructive surgery and has obtained and refined the most advanced facelift techniques available. To learn more about his previously achieved results as well as how to evaluate a good facelift surgeon, please visit our Facelift Information page.