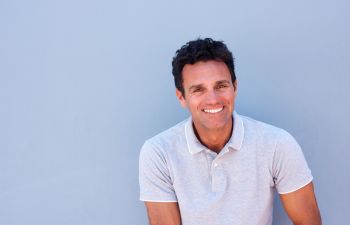 Gone are the days when plastic surgery was only for women. Today, more and more men are taking advantage of cosmetic procedures to boost their appearance. A particularly popular male group is the dads. Just like moms, fathers also reap the consequences of sleepless nights and other lifestyle changes that come with having small children. In fact, many dads put their appearance on the back burner while trying to start or raise a family. It is understandable, therefore, that an increasing number of dads are seeking the help of a plastic surgeon.
A "daddy makeover" from a plastic surgeon can include a number of procedures to improve the male appearance. Men suffer the same effects of aging as women, but the stress of finances, work, marriage and kids can exaggerate and accelerate these unwanted features, which may include anything from puffy eyes and uneven skin tone to sagging jowls and wrinkles.
The Daddy Makeover recognizes that men deserve to be confident in their skin, whether they are at the beach with the family or sitting in the boardroom with their colleagues. In fact, a Daddy Makeover can help fathers regain a youthful appearance, claim better authority at work, and even rekindle attraction from their spouse
Surgical and Non-Surgical Cosmetic Procedures for Dad
The Daddy Makeover is meant to accomplish several procedures at once. It is always customized to the needs of each patient and can include some of the following surgical and non-surgical cosmetic procedures:
Facial Fillers and Botox. Used to reduce wrinkles as well as enhance masculine features such as the jaw line.
Laser Resurfacing. Used to soften and smooth the often rough male complexion.
Jaw/Chin Augmentation. Reshaping or redefining the chin and jaw line can boost a masculine and confident appearance in the boardroom.
Hair Loss Treatment. Platelet-rich plasma and modern hair transplantation methods can effectively reverse balding in men.
Nose Surgeries. Whether fixing a bulbous nose or correcting a nose that was broken during youth sports, nose cosmetic surgery remains a high trend for men.
Blepharoplasty. Also known as eyelid surgery, this cosmetic procedure involves discreet incisions in the natural eyelid crease and helps to reduce puffy and old-looking eyes that often develop as men age.
Facelifts. The loss of collagen and elasticity in the skin that occurs with age does not discriminate based on gender. Like women, men also encounter sagging and volume loss in the face. There are effective, minimally-invasive facelifts available for the tired-looking father.
Does a Daddy Makeover sound appealing? Contact Dr. Ben Talei, a renowned plastic surgeon who is known for using minimally-invasive techniques to minimize recovery and downtime.