The Costly Danger of Cheap Botox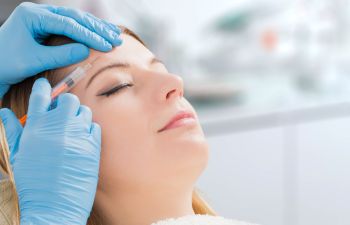 Everyone loves getting a good deal. However, you shouldn't shop for Botox like you do a bargain sweater. It is critical that you carefully weigh the safety and qualifications of your Botox provider against the proposed cost when you are finalizing your facial rejuvenation decision. If the cost of Botox seems "too good to be true," you should proceed cautiously and understand the serious risks that could be involved.
Botox is a popular choice in facial injectables. It is so popular that you can find Botox services at your local shopping mall, "girls night out" party or dental office. Though temporary, Botox has the amazing power to reverse wrinkles throughout the face and create a more youthful and energetic appearance after just one treatment. However, not all Botox is created equal. If the price seems extremely low, it's time to do some research. Choosing a qualified and experienced Botox provider is crucial towards your safety and results.
The Cost of Botox
You'll typically find a "price per unit" when it comes to Botox, and it is important to understand how many units you'll need to address your concerns. In general, the cost of Botox is primarily determined by the injector's expertise and the cost of the individual Botox vile. Therefore, a board-certified dermatologist or plastic surgeon who uses FDA-approved Botox from the manufacturer will rightfully place a higher price on their Botox compared to someone who is not qualified and/or using an unapproved, counterfeit or diluted product.
Why Cheap Botox is Risky
When Botox is drastically cheaper than what you'd pay at your plastic surgeon's office, you can assume that either the credentials of the injector or the quality of the Botox product itself are compromised. In such cases, the risk is serious. Not only is your health and safety at stake, but your results are likely to be less than desirable. Patients may experience adverse effects such as drooping eyelids or eyebrows, or they may end up with an unnatural appearance or "frozen" facial expressions. Keep in mind that Botox cannot be readily reversed like hyaluronic fillers. Therefore, you'll have to wait out the 3 to 6 months of bad results – which can seem like an eternity if your face is distorted.
Choosing a Qualified Provider Determines Best Results
When it comes to Botox or other cosmetic treatments for the face, don't run the risk of unsafe practices and poor results because you wanted to save a few bucks. Botox can be a remarkable way to regain a youthful appearance without downtime and the cost of surgery, but it does rely on the strategic and experienced skill of the injector. Package discounts from a trusted and reputable plastic surgeon or dermatologist's office are typically safe and a great way to make your Botox more affordable. However, it is best to stay away from those who offer an extremely low price on cosmetic treatments – especially when it is through a website or in a local strip mall center.
To learn more about Botox and other services in non-surgical facial rejuvenation, please contact our talented provider Dr. Ben Talei at the Beverly Hills Center. We value safe treatments with optimal outcomes!