The Biggest Influence in Your Facial Filler Results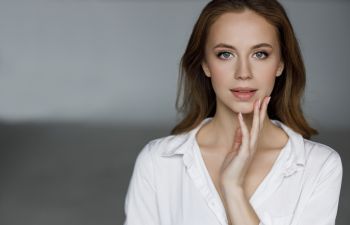 Ready to get facial filler injections to improve your aging face? Regardless of the severity of your wrinkles, there is one decision that will influence your results the most. When getting filler treatment, never dismiss the importance of choosing the right injector. The provider of a facial filler can often be the difference between a very satisfied patient and one that heavily regrets their decision.
It is not hard to find someone to inject dermal or hyaluronic filler into your face. You may find an offer for filler at your hair salon, spa or dental office. While this may seem like a welcome convenience, don't be so quick to invest in filler treatment before you do your research on the provider. There are many important factors to consider when administering filler. A skilled and experienced facial plastic surgeon keenly understands these factors and can give you the natural and youthful results you are looking for.
Why a Plastic Surgeon is Best
The credentials and experience of your injector must be taken into consideration if you want to be satisfied with your non-surgical cosmetic investment. Here are some of the factors that a skilled facial plastic surgeon will consider to bring you optimal facial filler results:
Understanding of Facial Anatomy and Beauty
You can count on a facial plastic surgeon to have a strong understanding of the facial structures (skin, bone, etc) as well as what it takes to create the most aesthetically pleasing balance and symmetry within your facial features. This is important even with non-surgical procedures like filler injections, as the entire face must be considered as a whole when addressing certain areas like the mouth, chin, eyes or cheeks.
Type and Placement of Filler
This is perhaps one of the most important factors. There are countless brands and types of facial filler to choose from. They are not created equal. It takes a knowledgeable provider to choose the proper filler for what you are trying to achieve. For example, Juvederm Voluma is a stiffer filler that is best used on the bone (such as the cheeks to lift the face). Restylane Refyne, however, is a more flexible and softer filler that is ideal for wrinkles and lines around the mouth.
Amount of Filler
Too much filler can distort your appearance and too little filler can be unnoticeable and make your investment seem worthless. A skilled facial plastic surgeon can predict the results of each filler and understands the correct amount of filler to inject into your specific skin.
While facial fillers are a safe treatment with temporary results, there can still be things that can go wrong in the hands of a poorly qualified injector. Some fillers last up to two years, which is a long time to be unhappy with your results. To avoid upsetting distortions, unnatural features or embarrassing nodules after your facial filler treatment, choose an expert at Beverly Hills Center. We've helped countless patients regain a youthful and natural-looking appearance with our expansive menu of facial filler products.