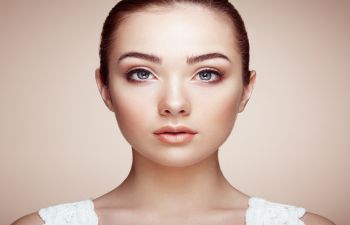 Thanks to the amazing advancements in filler injections and facial rejuvenation technology, patients don't always have to go under the knife to change their appearance. When it comes to the face, the nose is the most central and prominent feature. Unfortunately, this feature is not always well-accepted by its owner. Many adults and even teens are bothered by the way their nose looks. Since it is a difficult feature to hide or cover up, a large, crooked or unsightly nose can be a real threat to one's self-esteem. But is surgical rhinoplasty your only solution? Maybe not.
Liquid rhinoplasty, also called a non-surgical nose job, is thriving in popularity. Without the use of a scalpel, stitches or anesthesia, patients can transform the way their nose looks and attain the confidence they long for. A liquid rhinoplasty involves the use of facial fillers to reshape the nose. It can also include other non-surgical treatments, such as lasers, microdermabrasion and other sophisticated techniques in facial rejuvenation to improve the texture, pigmentation and complexion of the nose.
What Can a Non-Surgical Nose Job Fix?
Not all patients are candidates for a non-surgical nose job. First and foremost, if you want permanent results, this may not be the best option for you, as facial fillers are a temporary fix. A liquid rhinoplasty may also not be recommended if you have functional concerns (breathing difficulties) as a result of a crooked or flawed nose.
In general, the strategic placement of facial fillers and Botox from a skilled rhinoplasty surgeon can address the following in a liquid nose job:
Straighten crooked nose
Smooth bump/dorsal hump
Even out irregularities on bridge of nose
Refine nostrils
Increase size of nose
Improve symmetry of the nose
A liquid nose job cannot, however, narrow the nasal tip or bring the nostrils in to decrease the width of the nose at its base. Injections will also not be able to bring the top of your nose closer to your face. It is important to discuss your specific concerns before assuming that liquid rhinoplasty is right for you.
The Benefits of Non-Surgical RhinoplastY
As a candidate of a liquid nose job, there are several benefits to be gained from avoiding an invasive plastic surgery, including the following:
No general anesthesia
Less risk associated with surgery and anesthesia
Downtime reduced from months to days
More affordable
Reversible for those who are afraid of permanent change
Choosing the Right Surgeon
Whether surgical or non-surgical, altering the shape, size and appearance of the nose requires intricate knowledge and skill. Rhinoplasty is one of the most challenging plastic surgeries to perform. While a liquid rhinoplasty may be safer in terms of procedure and results, it is still important to choose an experienced rhinoplasty surgeon and protect your investment. Call Dr. Ben Talei today in Beverly Hills to schedule your consult.