The 411 on Laser Skin Rejuvenation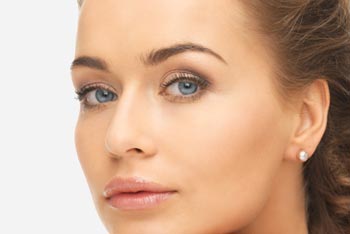 With the advancements of today's technology, patients no longer have to go under the knife to look younger or feel prettier. Laser skin rejuvenation continues to increase in popularity. It is an in-office procedure that is quick and provides dramatic results for a wide range of skin concerns, especially on the face. Here are some FAQs to help you understand how laser therapy for skin rejuvenation works and if it could be right for you:
What types of skin concerns can lasers treat?

Depending on the type of laser that is offered, laser therapy can be used to treat or improve rosacea, spider veins, vascular lesions, hyperpigmentation, scars, sun spots, age spots, wrinkles, fine lines, birthmarks, acne and more.

How do lasers work to rejuvenate the surface of the skin?

A laser uses pulses of intense light to precisely remove skin layer by layer. The damaged epidermis (outer skin layer) is removed while the inner layer is heated. This triggers new skin cells to form and new collagen fibers to develop as the skin heals itself. This process creates a smoother, more even-toned and tighter appearance on the skin surface.

What areas on my face can be treated?

Laser resurfacing is safe and effective for the improvement of overall skin tone on the face. It is routinely used to treat wrinkles and skin imperfections on the forehead and around the eyes and mouth.

How long do the results last?

The process of facial aging cannot be stopped. However, the results of laser skin rejuvenation are generally long-lasting. Using sunscreen and maintaining proper skincare can prolong your results.

What can I expect in recovery?

Laser skin rejuvenation is an outpatient procedure. It is common for patients to experience redness, itching or mild swelling following their procedure. Downtime is typically minimal. Post-op instructions are given based on the type of laser used and the specific area that was treated. Patients can wear a special make-up to camouflage any temporary redness and accelerate healing.
At Beverly Hills Center for Plastic & Laser Surgery, we are known for our excellence in laser treatments for the skin. If you are considering skin rejuvenation using lasers, please give us a call. We are confident that we can help you achieve a youthful and refreshed look without surgery.