Slimmer Cheeks with Buccal Fat Pad Removal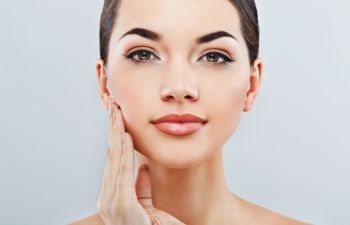 Don't dismiss the way your cheeks can influence your overall facial appearance. While many women complain about depleting volume in their cheeks as they age, there are others who are unhappy with cheeks that are too full. Heavier cheeks can distract from your overall facial beauty and hide the attractive contours of your cheek bones and other facial features.

When the cheeks are "too full," it is often due to excess buccal fat. Fortunately, a skilled plastic surgeon can remove these buccal fat pads in a discreet and minimally-invasive procedure. In turn, women can achieve a more defined and slimmer facial appearance. Cheek reduction can be accomplished in more than one way, but it is highly effective when it involves the trimming or elimination of the buccal fat pads.
The buccal fat pads can be found between the hollows of the cheeks. They are designed to help cushion the teeth and jaw. While buccal fat is more pronounced in childhood, most people lose some of this localized fat when they hit puberty – otherwise known as "losing your baby face." Not everyone is fortunate enough to lose their baby face, however. Some adults find that the buccal fat in their lower cheeks hangs around into adulthood. For female patients who experience this, cheek reduction surgery using buccal fat removal can be a welcome solution.
Females are most likely to benefit from buccal fat pad removal, a simple procedure that can provide the following:
Reduce chubby or "chipmunk" cheeks
A more feminine contour to the midface
A more youthful appearance
Improved definition of the cheekbones
A slimmer, more attractive facial appearance
More self-confidence in social and professional interactions
You'll be glad to know that once buccal fat is removed from the cheeks, it does not grow back. In fact, when buccal fat pads are removed entirely, not even weight gain will result in the return of this cheek fat. This procedure can be a simple investment with a long-lasting return of a more contoured and attractive face.
At The Beverly Hills Center, we recognize that defined cheek bones and a tapered lower face are features that contribute to a desirable female face. If stubborn cheek fat is holding you back from feeling confident in your appearance, we invite you to consider buccal fat pad removal or facial liposuction from Dr. Ben Talei. He is a renowned plastic surgeon in Beverly Hills who specializes in cheek reduction and other cosmetic procedures for the face.