Should I Consider Revision Rhinoplasty?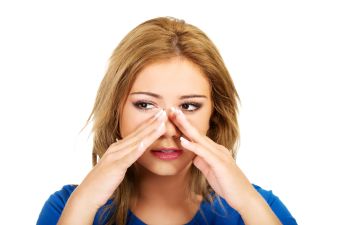 Rhinoplasty, also known as a nose job, is a common procedure in facial plastic surgery for both men and women. Unfortunately, it is also one of the most intricate and challenging cosmetic procedures, which leads many patients to seek revision surgery. It takes a skilled facial plastic surgeon to correct a previous rhinoplasty and achieve ideal results.
While any type of plastic surgery has the potential for complications or poor results, the nose is especially vulnerable due its central position on the face as well as the delicate tissues, bone and cartilage that are involved. Rhinoplasty can involve subpar techniques during surgery or poor healing after the procedure. It is not always within the control of the surgeon, and every patient is unique. The most common reasons that patients seek revision rhinoplasty include:
Too much or too little bone or cartilage removed
Improper healing or scarring
Trauma or injury to the area after primary rhinoplasty
Asymmetrical results
Breathing or functional difficulties
Grafts have shifted or resorbed
Poor execution of initial surgery
In general, if you are not satisfied with your initial rhinoplasty outcome, you can consider a secondary surgery of revision rhinoplasty. Whether your concern is functional or purely cosmetic in nature, you shouldn't have to live bad results. However, depending on your specific case, you may have to wait several months before you can undergo your revision nose surgery.
You can trust Dr. Ben Talei for excellence in Revision Rhinoplasty. Using an open or closed approach, he understands how to correct overly aggressive or poorly executed nose procedures using your own cartilage and bone. If you are unhappy with your previous rhinoplasty results, please reach out to our Beverly Hills clinic to schedule your Revision Rhinoplasty consultation. We can tell you what you can expect in terms of results and recovery.