Regain Your Masculinity with Plastic Surgery for Men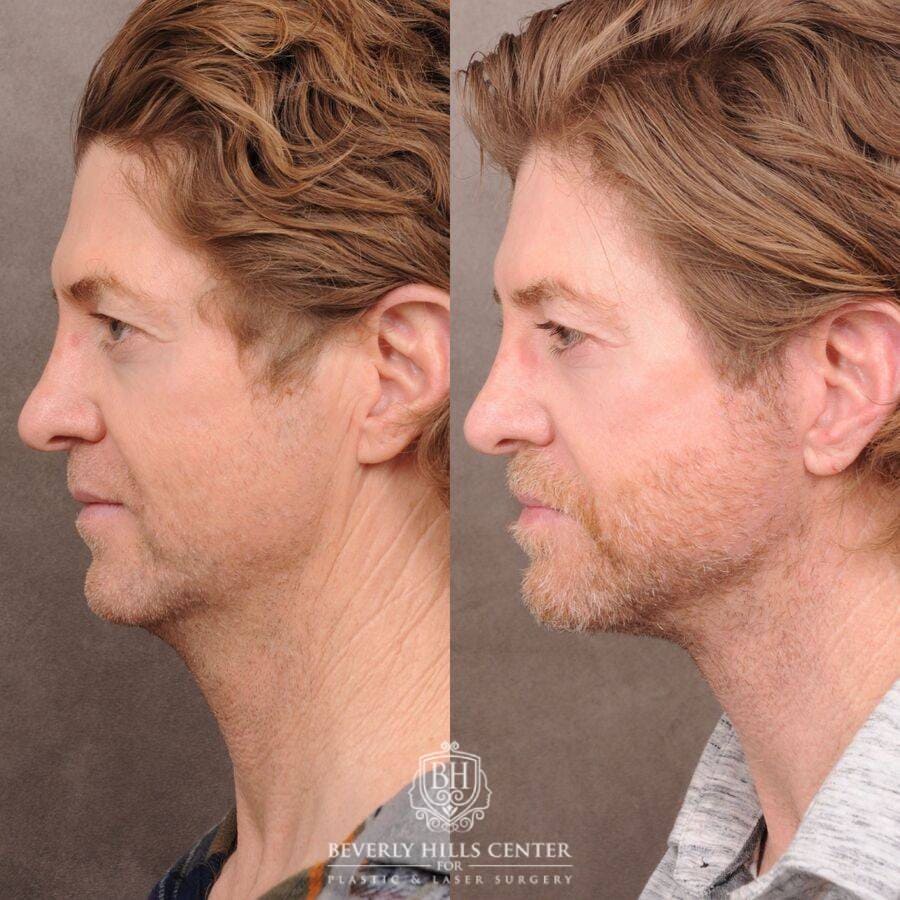 A strong jawline, prominent chin and defined cheekbones are desirable traits for men. These features convey masculinity and when balanced, they can also make a man look more attractive and younger. Whether you were born with a weak jawline or have sagging cheeks due to age, you aren't stuck with looking and feeling less masculine. Dr. Ben Talei is an experienced facial plastic surgeon who understands the unique needs and demands of male plastic surgery, including cheek, chin and jaw augmentation for men.
Male Chin & Jaw Augmentation
Sculpting, enhancing or augmenting the chin and jawline can significantly improve the overall appearance of the face. In fact, men who have a weak or less pronounced chin and jaw may find that their nose appears too large or unsightly. In the hands of a skilled facial plastic surgeon, there are a variety of ways to restore proper balance and create a more chiseled and masculine look to the lower portion of the face.
A chin and jaw augmentation can be performed using fat transfer, implants or facial fillers. When using an implant to enhance the chin or jaw, Dr. Talei uses inconspicuous incisions either under the chin or hidden inside the mouth for jaw augmentation. We know that men, just like women, don't want unsightly scars to let others know they had work done.
The specific approach of your male plastic surgery depends on the degree of augmentation needed, your personal goals and how long you want the results to last. In general, facial fillers are much less invasive than fat transfer or an implant, but their results are only temporary. Regardless of which method you choose, you can trust Dr. Talei to bring his artistic eye and skilled precision when altering the shape or size of your chin and jawline.
Cheek Augmentation for the Aging Male Face
Cheek bones are another important feature to consider on a masculine face. The cheek bones are what give the midface its depth and 3-dimensional appearance. When they are well-defined, the cheeks also enhance masculinity. Unfortunately, aging often results in a loss of volume and sagging of tissues in this region. This can produce hollowing, loose skin, shadowing, wrinkles and deep creases within the cheeks and even under the eyes. A cheek augmentation can reverse these signs of aging and restore vigor, masculinity and confidence to the face. Like the chin and jaw, augmentation of the cheeks can be done using cheek implants, fat transfer or temporary injectable facial fillers.
If you want to achieve a more masculine look, improve your facial harmony or simply reclaim your youth, call Beverly Hills Center today to learn more about our expansive menu options in male plastic surgery.