Reasons to Avoid the Sun After Facial Plastic Surgery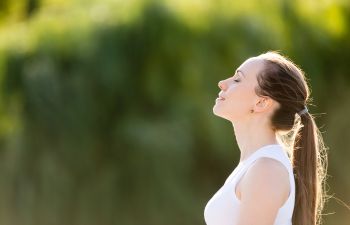 Whether it was a facelift, blepharoplasty or other type of facial plastic surgery, your overall results can be influenced by how well you heal after the procedure. It is important that you follow all post-operative instructions after facial plastic surgery to not only protect your comfort during recovery, but also maximize your outcome and investment. One of the most critical rules is staying out of the sun. This can be a challenge if you have recently undergone facial plastic surgery and your healing period falls in the hot summer months. However, there are ways to protect yourself from harmful UV rays and still enjoy the warm weather.
Why Sun Exposure and Plastic Surgery Aren't Friends
One of the most common and very natural side effects after any type of surgery is inflammation. Swelling is relieved with cold, not hot. Therefore, the strong heat from the sun can make your post-operative facial swelling worse, especially during the first 5-7 days.
In addition to swelling, sun exposure can also make your incision lines darken in color. This results in more visible scars, an outcome that every patient wants to avoid. Staying out of the sun altogether or using aggressive sun protection habits can help you heal better as well as minimize scarring.
A final note about sun exposure and facial plastic surgery relates to how long you want your results to last. We know that chronic sun exposure accelerates the signs of aging, such as wrinkles, fine lines, creases, pigmentation and more. If you recently had a facelift and choose to sunbathe on a regular basis, you can't expect your youthful face to last as long as someone who took steps to avoid the sun.
Guidelines for Sun Protection After Your Procedure
In general, stay out of the sun as much as possible during the first week of healing after your cosmetic procedure. If you must be outside in the sun during the next few months, please use extra caution to protect your delicate and freshly operated on facial skin. This should always include a sunscreen with a high SPF. Your sunglasses should also deliver 100 percent UV protection, and a wide-brimmed hat is highly recommended. For long-term prevention, consider a routine skincare regime that includes an SPF moisturizer.
Protecting your skin from the sun can maximize your plastic surgery investment as well as help you avoid serious skin cancer. For more tips on healing after facial plastic surgery, call Dr. Ben Talei in Beverly Hills.