Profound MicroLift: The Facelift Without Surgery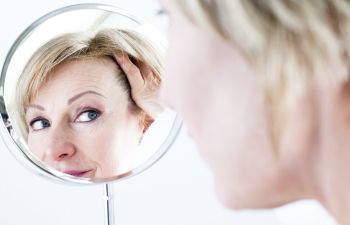 If you are interested in attaining a more youthful complexion without going under the knife, you've probably looked your options in non-surgical facial rejuvenation. Two of the most sought-after treatments in facial rejuvenation are lasers and microneedling. However, there are an elite group of plastic surgeons who also offer a unique treatment called Profound, which combines the benefits of microneedling and radiofrequency energy to produce remarkable results for patients who want to reverse the signs of facial aging.
What is Profound?
The Profound treatment is a nonsurgical alternative for treating facial wrinkles and tightening loose skin in the face and neck. The Profound technology works by coupling radiofrequency (RF) energy with microneedling to renew the skin from within. Both microneedling and RF energy rely on the body's healing mechanisms, which means there is a triggered response to not only remodel existing collagen but also allow the skin to make new collagen, elastin and hyaluronic acid. These are the building blocks of a healthy, youthful complexion!
Microneedling and laser treatments do exist as separate treatments. However, Profound combines the two services to solve some of the problems that other radiofrequency devices often bring. Profound is set apart by its ability to deliver RF energy directly into the dermis layer of the skin, which is the skin's second layer. Other devices can only address the superficial layer of the skin and are limited into how much energy can be delivered without burning the skin. Instead, the Profound technology targets the deeper layer of the skin with insulated microneedles that are highly precise and more effective for longer-term results.
WHAT CAN PROFOUND TREAT?
The Profound works to boost the skin's natural rejuvenation process. In doing so, it can tighten the skin across the face and jowls similar to a surgical facelift. Dr. Ben Talei uses the Profound technology to improve wrinkles, lines, drooping, pore size, rosacea and even acne. The machine also has the ability to tighten the neck and shrink fat while elegantly contouring the cheeks and jawline.
Want to know what to expect during and after your Profound treatment? Call Dr. Ben Talei in Beverly Hills. We love helping patients achieve a fresh and youthful appearance with minimal sacrifice to their time, wallet and comfort.