Plastic Surgery for Your Nostrils?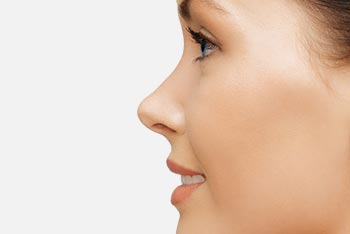 The nose is a central and prominent feature on the face. It is not uncommon for patients to want to revise or correct certain aspects of their nose to feel more confident and look more attractive. While you may think of a nose job as a plastic surgery procedure to reduce the size of the nose or eliminate a hump on the bridge of a nose, rhinoplasty is also frequently used to improve the appearance of those two holes in the nose that allow you to breathe – more commonly known as the nostrils.
Nostrils clearly serve a functional purpose in allowing air to enter and escape. However, nostrils can also be unsightly or distract from the overall appearance of the nose and/or face. There are many reasons why patients may seek a nostril refinement procedure or a nose job that focuses on changing the shape or size of the nostrils.
Are you unhappy with your nostrils? Perhaps you can identify with some of the following:
Nostrils that are too large or wide
Nostrils that are too flared
Nostrils that are too small (may inhibit breathing)
Nostrils that are heavy, fatty or bulky
Nostrils that are not symmetrical
A New Approach to Nostril Lightening and Refinement
Refining the nostrils can be performed local anesthesia, unless it is done at the same time as a full rhinoplasty. Past and more traditional techniques to improve the appearance of heavy or wide nostrils often left patients with a scar as well as an unnatural contour at the base of the nose. Dr. Talei has pioneered a new approach in nostril lightening that drastically reduces or eliminates the chance of others spotting your nose job procedure.
Dr. Talei's technique is a modified crescent-shaped excision of the lateral base of the nostril, leaving all-natural facial grooves and borders intact. This is the secret behind providing a natural shape and invisible incisions. As a dual fellowship trained physician in facial plastic surgery and laser surgery, Dr. Talei is able to take the procedure one step further to also include the use of diode or pulse dye lasers. Both men and women can benefit from a natural, attractive and softened nostril appearance. Most importantly, the procedure does not and should not compromise breathing in any way.
What would you change about your nostrils? Are the appearance of your nostrils a source of embarrassment? Consider a nostril refinement procedure from a nationally recognized plastic surgeon who has pioneered a superior surgical technique for this common complaint. Call Dr. Ben Talei in Beverly Hills today!