NewTox Party Benefiting Childhood Cancer This Saturday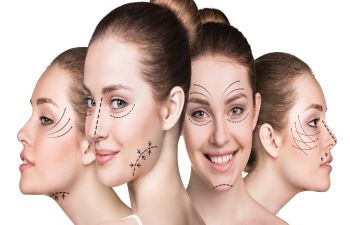 What if you could erase your wrinkles and give to a charity all at once? Esteemed facial plastic surgeon Dr. Ben Talei invites you to a special "NewTox Party" this Saturday, June 29th from 10am to 6pm at our Beverly Hills Center office. At this unique event, guests will not only have an opportunity to try the newest Botox alternative product on the market, but they can also support children with cancer at the same time.
What is "NewTox"?
NewTox is the nickname for Jeuveau, which is the latest FDA approved facial injectable that works just like Botox but at a cheaper cost. Jeuveau is a neuromodulator that relaxes the facial muscles that cause wrinkles. This one is specially designed to treat the vertical lines that appear between the eyebrows, also called forehead furrow lines or glabella lines. Like Botox, Jeuveau is temporary but can effectively smooth out wrinkles to reveal a youthful complexion with a quick, no downtime and in-office procedure.
Where Does My NewTox Money Go?
At Saturday's event, Dr. Talei has pledged to transfer all NewTox proceeds to the non-profit organization of PADRES Contra El Cáncer (PADRES). The mission of PADRES is to improve the quality of life for children and young adults with cancer and support their family members. They offer educational programs, quality of life activities, emotional support and economic assistance for childhood cancer patients of all ethnic and economic backgrounds.
Instead of paying your doctor for your Botox (or "NewTox"), give it to a child with cancer. You'll walk away feeling confident in yourself on the outside as well as the inside! Dr. Talei welcomes the opportunity to use his talents, knowledge and expertise in facial plastic surgery to benefit those in need. Call today to learn more about our NewTox Party this Saturday at 465 N. Roxbury, Suite 750 in Beverly Hills, California 90120.