Mother's Day: Give the Gift of Youthful Skin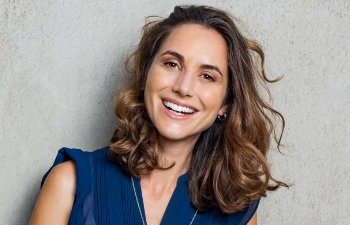 This month, families across the nation are celebrating moms. How will you honor this special woman in your life this year? While pretty flowers and breakfast in bed are welcome gestures on Mother's Day, your mom deserves a gift that could really spoil her. It's time to make her feel like the beloved woman you see her as with the gift of facial rejuvenation from a skilled plastic surgeon.
If Anyone Deserves It, Mom Does
Moms work hard to put other's needs before themselves. They worry, stay up late and give countless hours of attentive care to the family members around them. It is not surprising, therefore, that moms can look more tired than the average woman. While nothing can stop the natural aging process, this stress and fatigue can accelerate signs of aging on the skin, such as wrinkles, fine lines and sagging skin. After years of putting others first, moms are often left feeling less confident, unattractive or older than they really are.
Sadly, for many devoted moms, the thought of investing in cosmetic procedures to reverse the effects of aging can be viewed as selfish, vain or unnecessary. This is far from the truth because we know that how we look on the outside can drastically influence and portray what we feel on the inside. Mothers are the best recipient of a gift that can make you feel beautiful, confident and cared for.
A Non-Invasive Mommy Makeover
Fortunately, there are numerous treatments and procedures in facial rejuvenation to help your mom feel and look like she did before motherhood took its toll. These services can be performed in the office with little to no downtime, as we know moms are among the busiest and most depended on groups of people in our country.
Facial rejuvenation for your mother can include a variety of services to smooth her complexion, reverse wrinkles and help tighten loose or sagging skin. Whether it is getting rid of age spots or plumping thin lips, your mom can reap quick results for a refreshed and younger-looking appearance with services in non-surgical facial rejuvenation.
What would it take to really make your mom feel beautiful inside and out? Let your mom decide. Facial rejuvenation can include one or a combination of the following treatments at Beverly Hills Center:
Facial Fillers
Botox, Xeomin and Dysport
Chemical Peels
Laser Treatment (Laser Facelift, Laser Skin Resurfacing, Etc)
Photofacial (light therapy)
Liposuction
Dermabrasion
Microneedling with PRP
You see your mom as radiant and beautiful – let her feel that way about herself too! Give your mom the gift facial rejuvenation and call Beverly Hills Center today. Dr. Talei is a dual board certified facial plastic surgeon that offers a host of non-surgical and non-invasive treatments that can accomplish many of the same results as plastic surgery.