More Seniors Getting Facial Plastic Surgery: Why Now?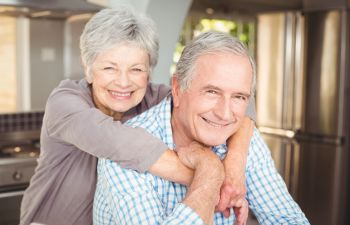 Plastic surgery is something that many age groups can take advantage of. While you may think of men and women in their 40's or 50's undergoing cosmetic procedures, there has been a rising number of older or aging adults who want to take advantage of plastic surgery. In fact, recent reports have confirmed that plastic surgery for senior citizens has become increasingly popular over the last few years. Just like any age group, seniors want to improve their appearance and look younger too. However, this silver-headed population may also have a few additional reasons for scheduling that appointment for plastic surgery.
While it is true that many aging adults in their 60's and 70's may decide to embrace their wrinkled skin and "mature" look, there are still men and women who have a sudden urge to undergo facial plastic surgery. For many seniors, it finally makes sense to take the plunge at this life stage.
More Financial Freedom
Now may be the time in your life when you have more room in your budget for a cosmetic procedure. The feasibility in terms of expense can make facial plastic surgery even more attractive for seniors.
More Time to Recover
Younger adults have the obstacle of having to take time off of work or other obligations to recovery from plastic surgery. Older adults, however, are often retired with more free time – making the surgical downtime much more convenient.
More Years to Live
People are now living longer. Therefore, for many older adults, life is not ending soon. It is understandable why this age group wants to maximize their quality of life to the very end, which can undoubtedly be fostered with a more youthful and energetic appearance.
More Aesthetic Concerns to Address
Older adults tend to have more pronounced signs of aging. The Botox or chemical peels they relied on in the past decade may no longer be enough to turn back the hands of time. In such cases, a facelift or neck lift may be considered. Eyelid lifts are also very common among older adults, as the skin on the eyelid that hangs can even be an impairment to their vision. Lastly, aging men may suffer from worsening rhinophyma, which is often apparent by a red, bulbous shaped nose. Surgical treatment is often recommended in advanced stages of rhinophyma.
Are you a senior citizen who wants to learn more about facial plastic surgery? It's not too late. As long as you are in good overall health and a candidate for the specific procedure you are seeking, plastic surgery is generally safe and just as life-changing for older adults. Call Dr. Talei today to schedule your consult in Beverly Hills.