Millennials and Facial Plastic Surgery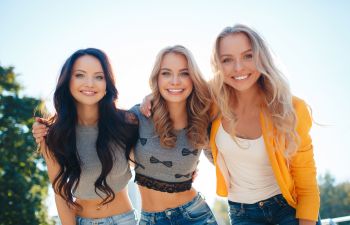 If you were born between the years of 1981 and 1996, you belong to a generation called "millennials." Millennials make up approximately 22% of the population and more than any other living generation, millennials understand, utilize and rely on a digital world.
Picture Communication and Filters
Whether it is Instagram, Facebook, Snapchat, Facetime or ZOOM, most millennials are quite familiar at navigating technology as a means to communicate with friends and family. In doing so, millennials are seeing themselves multiple times a day. If they don't like what they see, a simple click of a button to change the filter can deliver the selfie they are happy with.
But what happens when you want to look like that filter in real life? The millennials are turning to the cosmetic industry. The heavy reliance on social media platforms and selfies can also mean being keenly aware of exactly what you want to change about your facial appearance if you had the chance. Given the advancements of modern facial plastic surgery, the chances are within easy reach. Cosmetic improvements range from non-surgical fillers and laser therapy to surgical facelifts, nose jobs and more. With such widespread access and knowledge to the Internet, more and more millennials are realizing the benefits of the cosmetic industry as well as what procedures are available to them.
Millennials and Rhinoplasty
One particularly popular procedure that millennials are seeking is rhinoplasty, or a nose job. Not only is this generation correcting their own nasal imperfections (nostrils, shape, bridge, size, etc), but they are also desiring a nose that is modeled after their favorite celebrity. Women seem to be getting their inspiration from actresses such as Nicole Kidman, Emma Stone and Kate Middleton, and men are seeking the attractive noses of Jude Law, Ben Affleck and Josh Duhamel. Rhinoplasty is a very sophisticated facial plastic surgery, but one that offers permanent and life-changing benefits when performed by a skilled surgeon.
What is bothering you about your selfies? Could cosmetic surgery help you look as confident as you feel when you use your favorite filter? Call The Beverly Hill Center to learn more. We offer an expansive range of cosmetic procedures to help millennials and other generations put their best face forward.