Microneedling: The Gift that Keeps Giving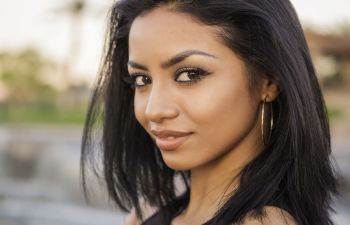 Microneedling is one of the most trusted non-surgical treatments in facial rejuvenation. This minimally-invasive procedure relies on tiny needles that gently penetrate the skin in order to improve its firmness, texture and appearance. Microneedling triggers your body's own natural healing process as well as allows your skin care products to penetrate your facial skin and do their job. For these reasons, microneedling can be considered small investment with big and lasting rewards.
What Happens to the Skin After Microneedling?
During a microneedling treatment, tiny perforations are made into the skin. The body instantly begins to react by trying to repair the skin, which means new skin cells are generated and extra collagen and elastin are produced. This is significant because we know that collagen and elastin are building blocks for firm and youthful skin.
Microneedling Treats These Aging Concerns
Microneedling is an easy and quick procedure that can address a wide variety of concerns in facial aging. Investing in microneedling may help to accomplish the following:
Reduce Fine Lines and Wrinkles
Firm Up Skin
Lessen the Appearance of Acne Scars and Stretch Marks
Repair Sun-Damaged Skin and Hyperpigmentation
Help to Prevent Wrinkles
The New Value of Your Skin Care Products
Along with these significant benefits towards a more youthful complexion, microneedling offers the additional advantage towards your skin care products. Many of us spend hundreds (or thousands) of dollars on anti-aging creams and serums each year. Unfortunately, these expensive products can go to waste if they are not properly absorbed by the skin. Microneedling can be the catalyst you need to get the full value out of your skin care regime. When performed periodically, this non-surgical treatment allows your products to penetrate deeper within the skin tissues where they can be more effective.
To learn more about microneedling and how you can achieve a younger and more confident appearance, call Dr. Ben Talei of Beverly Hills Center. We offer the latest and most innovative treatments in non-surgical facial rejuvenation.