Microdermabrasion: A Fresh Start For Your Face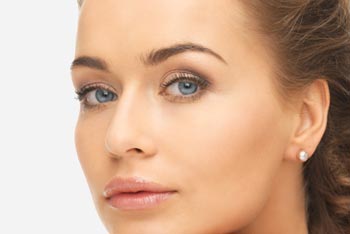 The New Year is an excellent time for a fresh start. Why not begin with your face? There is a simple, non-invasive "lunch hour" procedure that can effectively revitalize your facial appearance and turn back the hands of time. Microdermabrasion is one of the most popular non-surgical services that we offer at our Beverly Hills plastic surgery center. It essentially removes the dead skin cells on the top layer of your skin so that newer, fresher skin cells can rise to the surface.

Your skin is the largest organ in your entire body. Its cells are designed to rejuvenate or replace themselves on a frequent basis. However, sometimes our facial skin needs a little help. When oil, dirt and bacteria are allowed to build up on the skin's surface, the cellular rejuvenation process can be compromised or challenged. Dead skin cells that linger on the surface can create a dull and aged appearance.
Microdermabrasion is the perfect support system for your body's natural rejuvenation process. During this simple procedure, your facial skin is gently sanded to remove the thicker outer of skin that contributes to aging. Not only is dead skin cells eliminated, but it also triggers the facial skin to produce more collagen because the skin is essentially being superficially wounded. We know that collagen helps your skin look fuller and healthier.
If you have the following skin care concerns, consider microdermabrasion as part of your skin care regime for 2017:
Dull facial appearance
Sun damage
Hyperpigmentation or patches of dark skin
Age spots
Black heads
Fine lines and wrinkles
Enlarged pores
Acne and/or acne scarring
Microdermabrasion is often used as an effective anti-aging routine when used on a periodic basis. Dr. Talei can recommend the needed frequency of your visits for the best results. Many patients also find that this treatment helps their skin absorb creams and other products more fully, a valuable bonus to your investment.