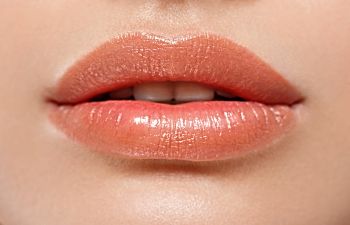 Your smile is one of the first features that others notice about you. An important framework of your smile is your lips. Unfortunately, the lips tend to thin, wrinkle and lose their volume and definition with age. This can threaten the appearance of straight white teeth as well as alter the way the rest of your face looks proportionally.
The good news is that there are cosmetic procedures to reverse the effects of aging lips or improve the lip attributes you've always wanted to change. There are two main options for correcting thin, flat or poorly defined lips: a surgical lip lift or a non-surgical lip filler.
Benefits of a Lip Filler
If you aren't willing to undergo a surgical procedure or feel unprepared for permanent results, you may want to consider achieving youthful and sensual lips with lip filler. This quick, non-invasive procedure relies on the injection of hyaluronic acid fillers, which immediately starts drawing water to your lip to create a fuller and more plump appearance. While many patients fear "duck lips" or "clown lips," an experienced plastic surgeon understands the products and techniques to use in order to create natural results with lip fillers.
The major drawback to using lip fillers is that they are temporary, and the result will go away as the filler naturally dissipates over time. However, if you simply want to "try out" the benefits of plumping your lips, this may be an ideal option for you.
Benefits of a Lip Lift
The lip lift procedure is more complex, but it does offer a permanent solution. This simple plastic surgery makes the upper lip look more full and youthful while increasing tooth show. This is surgically accomplished with a subtle reduction of the distance between the upper lip and the nose.
A lip lift from Dr. Ben Talei in Beverly Hills means you'll benefit from his pioneered lip lift techniques that eliminate the risks and pitfalls of the more traditional lip lift. Dr. Talei offers a modified lip life that is virtually painless and scar-free. It can be performed awake or under twilight anesthesia and incisions are well-hidden under the base of the nose in the natural crease. The modifications in flap elevation and tension-free skin closure allow fast healing, rapid disappearance of incision sites and avoidance of nostril widening typically seen with other lifts.
Patients who desire the following can benefit from a lip lift:
Less distance between the nose and mouth
Increased tooth show
Increased sensuality of the mouth
Shortening of the perceived length of the lower midface
Improvement of lipstick bleed lines and wrinkles
Subtle improvement of the corners of the mouth
If you are self-conscious about the way your lips have aged, contact our Beverly Hills clinic. We can help you decide if lip fillers or a modified lip lift is best for you. Regardless of which procedure you choose, you can trust our team to deliver patient-centered care and beautiful, natural-looking results!