Lip Filler Gone Wrong: What Now?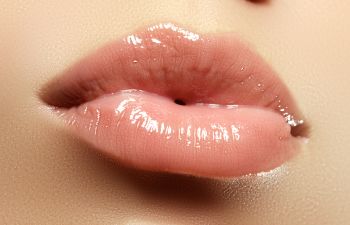 In today's world, it is not difficult to find someone who offers dermal filler or facial injections for cosmetic improvement. Plastic surgeons are now joined by estheticians, nurses, dermatologists and even dentists who consider themselves qualified to offer facial injections. Dermal fillers can add volume to areas of the face that have been depleted with age.
When it comes to "plumping" an area of the face to look more attractive, the lips get a lot of attention. Lip fillers can be an excellent way to boost your appearance without the downtime and recovery of plastic surgery. Filling the lips, however, must be done strategically and carefully by a skilled injector.
The Panic of Botched Lips
It is not uncommon to have patients dissatisfied with their lip filler results, especially if they relied on a provider who was under-skilled or not experienced with dermal injections. In such cases, patients may suffer from lips that look too big, unnatural or asymmetrical. "Duck lips" is a fear of many women who seek lip fillers for cosmetic correction. While there are fillers and injectors available to create natural and pleasing results, it can be horrific to discover that your lip filler went wrong. Since some of the latest fillers (like those from Juvederm) tout a 12-18 month sustainability, it is even more understandable when patients panic from a botch lip filler job.
Take a Deep Breath – There's a Solution
If you have previously received a lip filler injection that produced an unwanted outcome, you aren't stuck with it for the next 12 or more months. Fortunately, there is an injectable product called Hyaluronidase that can reverse your treatment. Even better, it works fast and doesn't bring any side effects or required downtime. The only stipulation is that you must have had a filler product that was HA based (hyaluronic acid).
The reversal injection using hyaluronidaise immediately goes to work to dissolve the filler product so that you can regain your normal lips in a timely manner. The effect of the enzyme begins right away but the full effect may take several days. Don't be surprised if a repeat treatment is necessary to conservatively remove the remaining pockets of filler. If you desire, you may then try a different filler or a different injector for a better outcome next time.
At the Beverly Hills Center, we do our best to give patients a renewed sense of self-confidence and wellbeing through our menu of services. However, we never want patients to feel "stuck" with a lip filler result or remain regretful at who they chose to inject it. We are proud to offer a valued solution for those that want to reverse their duck lips, uneven volume or other unsightly results. While dermal fillers are only temporary, you don't have to wait it out if you have regrets.