Lift Your Brows with Minimally-Invasive Surgery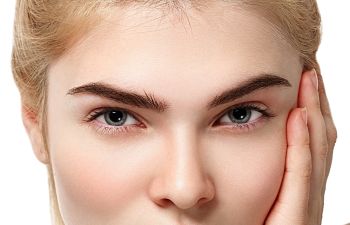 As we age, the brows can lose their ideal position and youthful arch. Drooping brows can create deep wrinkles in the forehead and cause the eyes to look tired or sad. A brow lift, also known as a forehead lift, can address drooping or ptotic brows caused by aging. Not only is the brow restored to a more youthful position, but this procedure also creates a more "awake" appearance within the eyes and softens wrinkles in the forehead. Although a brow lift involves the release of muscles across the forehead and between the eyes, a skilled plastic surgeon is careful to avoid relaxing the muscles that would impede natural facial expressions.

Dr. Ben Talei offers a variety of brow lift surgeries, depending on the extent of wrinkles, amount of brow descent and other factors unique to each patient. In our state-of-the-art plastic surgery practice, we offer temporal brow lift, coronal brow lift as well as the popular endoscopic brow lift, which is a minimally-invasive approach that is highly preferred by most patients.
Endoscopic – Minimally Invasive Brow Lift
The endoscopic brow lift is an ideal solution if you need a subtle elevation of the brows. It the most minimally invasive brow lift approach available with much less trauma to the scalp compared to traditional brow lift techniques. It involves just a few small incisions that are well hidden just behind the hairline. During an endoscopic brow lift, a surgical camera is used to guide Dr. Talei as he targets the precise muscles and attachments that will gently elevate and reposition the brows. An endoscopic brow lift can be done as an outpatient procedure.
Patients gain the following advantages by choosing this approach:
Less visible scarring
Reduced risk for permanent scalp numbness
Quicker recovery, Less downtime
It is important to realize that a brow lift is commonly performed in conjunction with an eyelid lift or blepharoplasty. A lower facelift can also be included for patients who desire a more comprehensive facial rejuvenation.
To learn if you are a candidate for a minimally invasive brow lift or other forehead lift procedures offered by Dr. Talei at the Beverly Hills Center, please contact us today.