Learn Your Options for Smoother Skin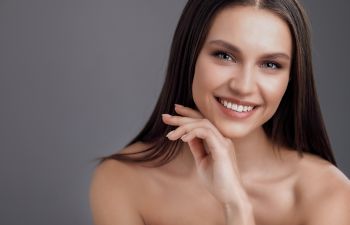 It can be very difficult to retain a smooth complexion as you get older. Whether you love spending time outdoors or battled severe acne as a teenager, your facial skin can be left with scarring, fine lines, deep creases and a generally uneven texture. The good news is that you can reclaim a smooth face with the help of skin resurfacing.
Skin resurfacing can involve a variety of non-surgical, quick and affordable treatments that can help bring back the complexion of your youth. Here are the four most popular options in skin resurfacing:
Laser Treatments. Laser technology has transformed the field of facial rejuvenation. There are highly sophisticated and advanced lasers that can resurface your complexion by purposely creating micro damage in the skin and triggering your body's natural healing process, which involves new skin cells, more collagen and extra elastin for a firmer and smoother appearance.
RF Microneedling. This minimally-invasive treatment uses tiny needles and radio frequency technology to boost your skin's ability to resurface itself and look younger. Microneedling with RF works by removing damaged skin cells and encouraging cellular turnover at the same time. There's no downtime associated with microneedling.
Facials and Dermaplaning. If you want to start on the conservative end of skin resurfacing, we suggest dermaplaning. This can be done during your facial and involves a small handheld blade that gently and painlessly scrapes the outer top layer of skin from your face. Patients can walk away with a brighter, smoother and softer complexion.
Chemical Peels. Chemical peels can include various strengths of chemicals that are safely applied to the skin to remove the outer layers and encourage the production of new skin cells. There may be some minor discomfort and downtime, but chemical peels produce excellent skin resurfacing results.
Just like other cosmetic procedures for your face, the provider you choose for your skin resurfacing treatment is very important. At The Beverly Hills Center, we are proud to offer elite technique and some of the most innovative technology when it comes to smoothing out your complexion. Book an appointment today to determine which skin resurfacing procedure is best for you. This is an easy and quick way to reveal a more energetic and attractive version of yourself!