Is Rhinoplasty Right for You?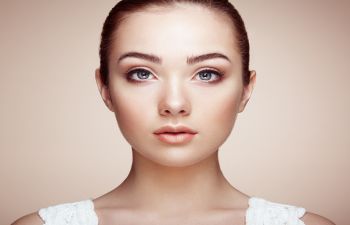 When it comes to your appearance, your nose plays a very influential role due to its central position on the face. Unfortunately, not everyone is born with a nose that is perfectly symmetrical and proportioned with the rest of the face. If you are dissatisfied with the appearance of your nose, a rhinoplasty procedure (nose job) can help you reclaim your confidence by adjusting the unwanted characteristics of this central facial feature.
What Is A Rhinoplasty?
A rhinoplasty is a plastic surgery procedure that is more commonly referred to as a "nose job." While a rhinoplasty is most often cosmetic in nature, this is a procedure that can also improve the function of your nose too. For example, widening the nostrils or altering the shape of the nose can make you look more attractive as well as help you breathe better.
The goal of rhinoplasty is to reshape the nose so that it does not stand out and distract from your overall appearance. A good rhinoplasty surgeon understands the elite artistry and skill it takes to work with the delicate structures of the nose in a way that improves its harmony and balance with the rest of the face. In other words, your nose should never be the first thing you see in the mirror.  If it is, rhinoplasty can help.
The Benefit of the Modern Nose Job
The good news is that, like many other plastic surgery procedures, rhinoplasties have drastically improved in the last two decades. In the past, they were commonly performed as reduction surgeries, in which the surgeon would cut away bone and cartilage to reduce the size of the nose. When too much bone and cartilage were removed, this led to unnatural and undesirable results that looked pinched or upturned. Today, rhinoplasties are performed with much more skill, structure and strategy to achieve a more natural improvement that is aesthetically pleasing.
Patients can choose a nose job to correct the following:
Size of the nose and its proportion to rest of the face
Width of nose at nasal bridge
Size and position of nostrils
Bumps or depression on nasal bridge
Enlarged, drooping, upturned or hooked nasal tip
Do You Qualify for a Rhinoplasty?
In general, if you are a non-smoker that is in good health and your facial growth is complete, you can make a good candidate for a rhinoplasty procedure. These are patients who have been unhappy with the appearance of their nose for a long time and who want a permanent improvement.
At the Beverly Hills Center, Dr. Ben Talei brings elite credentials to your rhinoplasty procedure. He is known for his superior results in revision rhinoplasty, ethnic rhinoplasty, teen rhinoplasty, minimally-invasive rhinoplasty and 3D telescopic rhinoplasty. Call our Beverly Hills clinic today to learn your candidacy for a nose job.