Is NeoGraft Hair Transplantation Right for Me?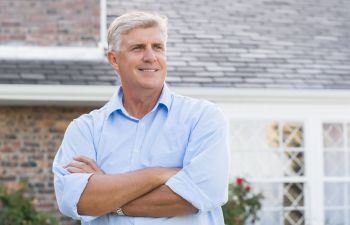 If balding or thinning hair is destroying your self-esteem, it is time to consider hair restoration from a qualified plastic surgeon. At Beverly Hills Center, we understand the devastating impact that hair loss can have on both men and women. Thinning hair and male pattern balding can make you look much older than you really are. Whether it is a medical condition, the natural aging process or the genes you inherited, your disappearing hair can be reversed in most cases. The advanced technology of NeoGraft hair transplantation can help you regain a full head of hair and the confidence you deserve.
What Sets NeoGraft Apart?
NeoGraft hair restoration is an innovative and highly preferred alternative to the traditional "strip method" hair transplants, which involved removing a piece of skin from the back of the patient's scalp and leaving behind an unsightly linear scar. NeoGraft, on the other hand, relies on follicular unit extraction (FUE) techniques. This allows your surgeon to harvest individual hair follicles directly from the donor area of the scalp without the need to create a long incision. In fact, NeoGraft doesn't involve a scalpel or sutures at all! The follicles can be transplanted into the thinning areas of the scalp with precise and strategic placement to foster the most natural-looking results.
The Benefits of the NeoGraft Hair Restoration System
Scarless hair transplantation using NeoGraft means a number of valued benefits for hair loss patients, including:
No sutures, incisions or scars
Only local anesthesia
Shorter Downtime/Recovery
Minimal Post-Op Restrictions
Freedom to wear short hairstyles
Natural-looking and long-lasting results
Are You a Good Candidate?
Most patients who are in good health, do not smoke and have moderate hair loss, thinning, or balding are considered good candidates for NeoGraft hair transplant. As with any type of cosmetic procedure, it is also important to have realistic expectations. Best results are achieved when the patient has good donor hair with adequate fullness and density. Typically, it is recommended that you begin hair transplantation early, or at the first sign of noticeable hair loss.
To find out if you could benefit from NeoGraft Hair Restoration, please contact our Beverly Hills clinic to schedule a consultation with Dr. Ben Talei. We offer a full menu of hair restoration services to suit the individual needs and budget of each patient.