Is a Liquid Facelift Right For You?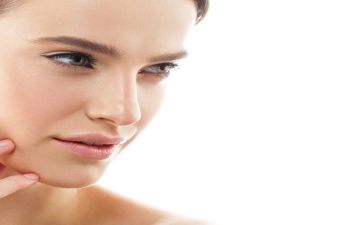 Do you wish you could regain a youthful face without having to commitment to plastic surgery? Whether it is your fear of going under the knife or your lack of time to recover, many aging adults now have a new alternative to facelift surgery. Using a "liquid facelift," patients can turn back the hands of time without ever seeing a scalpel, being put to sleep or uncovering bandages.
A liquid facelift is a powerful combination of the most effective injectables in the industry. Best of all, it requires minimal to no social downtime and can be tailored to address your specific needs or concerns. Using top ranked products such as Botox® as well as Voluma XC, Restylane®, Radiesse®, Juvéderm® XC and other dermal fillers, we can take years off of your appearance without the cost, inconvenience and recovery of traditional facelift surgery.
It is important to note that while the procedure is incredibly quick and non-invasive, the results are not permanent. Just like any rejuvenation procedure using fillers or injecatables, patients should not expect the longer-term outcome like they would from facelift surgery. Still, it is a valued option for many aging adults, including those that:
Are short on time

Can't afford traditional facelift surgery

Scared of surgery or being put to sleep

Unwilling or able to follow recovery guidelines

Want to see what certain cosmetic improvement looks like before getting facelift surgery
What To Expect
About a week after your treatment, you should notice subtle results from your liquid facelift. Our combination of neuromodulators and filler injectables can address a wide range of facial aging concerns, including the following:
Nasolabial folds

Marionette lines

Flattened cheeks

Under eye troughs

Deep lines on the forehead

Wrinkles and fine lines around the eyes and mouth

Sagging flesh along the jaw (jowls)
It is possible for some patients to have severe signs of aging. In such cases, a liquid facelift may not be enough to meet their aesthetic goals. If you would like to find out if a liquid facelift is right for you, please schedule a consultation with Dr. Talei today. We love helping patients achieve a youthful and more confident appearance in ways they feel good about.