How to Get a Facelift Without Surgery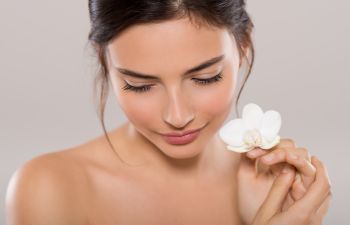 When it comes to tightening loose facial skin and reversing wrinkles, a facelift is the go-to procedure. However, not every patient wants (or needs) facelift surgery. If you don't have drastic signs of aging or can't afford facelift surgery, that doesn't mean you have to miss out on a more youthful and toned facial appearance. With a keen understanding of facial anatomy and the strategic use of injectable treatments, a skilled facial plastic surgeon can rejuvenate your aging face without the need to go under the knife. At The Beverly Hills Center, we proudly offer "liquid facelifts" for those who qualify.
What is a Liquid Facelift?
A liquid facelift is significantly less invasive than a traditional facelift and offers little to no recovery time. The procedure can be done in the office in just minutes without the use of anesthesia. This drastically reduces the cost and risks of a facelift procedure.
This type of non-surgical facelift relies on the dynamic placement of dermal fillers and injectables, such as BOTOX®, JUVÉDERM®, Restylane® and others. When injected into strategic areas of the face, these products can offer the following improvements:
reduce sagging skin
plump and define the lips
restore lost volume
reduce the hollow areas under your eyes
fill your cheeks if they look gaunt
tighten wrinkles around your lips, eyes and forehead
reduce the appearance of scars
enhance the natural contours of the face
While most patients are highly satisfied with the results of their liquid facelift, it is important to know that this procedure is not permanent. The temporary results of facial injections must be understood when choosing a non-surgical facelift.
Who is a Candidate for a Non-Surgical Facelift?
The ideal candidate for a liquid facelift is someone with relatively few wrinkles and a small amount of sagging. If you have significant loose skin or if you want permanent or dramatic results, a surgical facelift should be considered instead. In general, patients who choose liquid facelifts may be those who:
Can't afford the cost or downtime of facelift surgery
Have medical concerns about going under anesthesia
Don't have severe facial aging yet
Want to see what cosmetic improvement looks like without permanent results
Have realistic expectations about the type and duration of liquid facelift results
Learn Your Options in Face Rejuvenation
Dr. Ben Talei understands the dilemma many patients have about getting facelift surgery. Our office proudly offers liquid facelifts as well as other minimally-invasive options in facelift surgery. Call today to schedule your consult and learn your personal options for a younger and more confident complexion.