How to Accelerate Your Recovery After Facial Plastic Surgery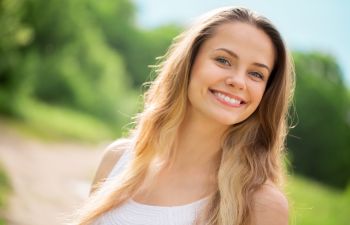 Whether it is a facelift, rhinoplasty or other procedure, facial plastic surgery demands a certain amount of time for healing. For most patients, this non-negotiable downtime is often one of the most dreaded parts of getting cosmetic surgery. Not only are patients anxious to see their results, but many are also trying to improve their appearance without others knowing what they've done.
Keep in mind that proper healing after your procedure is paramount to your long-term success as well as your final results. While you should never neglect or rush your recovery time after facial plastic surgery, there are some things you can do to speed it up and make it more comfortable.
In addition to following the specific list of post-op instructions given from your plastic surgeon, here are some tips to help you to recover faster after your procedure:
#1 Take Your Medication
You are likely to be prescribed both antibiotics and pain medication after your surgery. It is important that you take both. Regardless of how well you think you can tolerate the pain, you should know that pain will raise your blood pressure, which can increase bruising and present other complications during your recovery.
#2 Rest but Don't be Sedentary
Many of the medicines and narcotics taken during or after your surgery can cause constipation. To prevent this disruption as well as facilitate proper blood flow and healing, it is important that you get up and move periodically. This can involve just a short walk around the house.
#3 Pay Attention to Your Nutritional Intake
Your body will need the extra vitamins and nutrients to heal after plastic surgery. Maintain a healthy diet during your recovery and consider adding plenty of protein and antioxidants to speed your healing.
#4 Don't Smoke
Under no circumstances should you light a cigarette until your plastic surgeon has given you clearance. Smoking can greatly impede your body's ability to heal itself and can result in unwanted bruising and other issues.
#5 Don't Over Do It
While we do want you to move around after your procedure, that doesn't mean hitting the gym. Exercising, lifting or engaging in strenuous activities too soon can cause serious complications that set you back in terms of recovery.
#6 Attend Your Follow Up Appointments
Even if you feel great and are 100% satisfied in your plastic surgery results, don't skip your follow up appointment with your surgeon. It is important that we monitor your progress and confirm that your body is healing properly. This is also an appointment that we can adjust your post-operative care instructions as needed.
At the office of Dr. Ben Talei in Beverly Hills, we go above and beyond to make sure our patients have all the information they need to recover best after facial plastic surgery. We want this time to be as comfortable and speedy as possible – without sacrificing the long-term results of your cosmetic investment. Call our Beverly Hills clinic today to learn about our expansive menu of plastic surgery procedures for the eyes, nose, face and neck.