How Social Media Influences Cosmetic Surgery Trends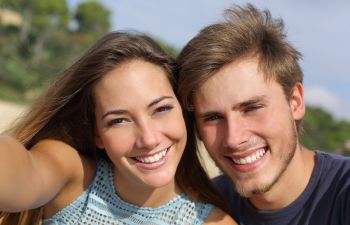 According to 2018 reports, as much as 3.196 billion people use social media. Social media has transformed the way we communicate to others around us and document our everyday lives. With just a click of a button, we can upload photos to Instagram, Twitter and Facebook and wait for others to respond. The majority of these photos are selfies, which undoubtedly fosters a greater awareness in appearance among social media users. It comes to no surprise, therefore, that the rise in social media has impacted the world of plastic surgery. The more you see your face (or a face you wish you had) on the Internet, the more you want to improve your appearance. While it may be a slippery slope for some, it has brought more and more individuals into a plastic surgeon's office. But which age group and demographic is influenced most?
A recent article in USA Today commented on this topic. The article entitled 'Selfies and self-care are leading millennials to get more cosmetic procedures, study says' highlights a real trend that more millennials are choosing cosmetic procedures in response to the overwhelming use of selfies on social media. However, as a leading dual board-certified facial cosmetic and plastic surgeon in Beverly Hills, Dr. Talei has additional insight about the influence of social media and cosmetic surgery trends among different age groups.
Dr. Talei reports spending a good deal of his time helping patients reverse the overly inflated lips that they regret acquiring during "the great lip boom" of the last few years, which was largely driven by social media. In fact, these days, he sees more and more patients looking for a more natural, sophisticated and less exaggerated look.
According to Dr. Talei, millennials are not the most significant demographic group getting more cosmetic and plastic surgery. There is a similar trend amongst Baby Boomers, the largest demographic group at an estimated 75 million Americans. They are increasingly turning to their surgeons for everything from minor, temporary cosmetic tweaks to full on, deep-plane face and neck lifts, which includes Dr. Talei's pioneered and highly preferred AuraLyft.
Dr. Talei's finding are backed by real evidence in a report from the American Society of Plastic Surgeons, which shows that in 2018, Americans 55 and older accounted for 26% of all procedures. This is a 28% jump from 2010, and that increase is being attributed to social media as well.
At the end of the day, as long as cosmetic and plastic surgeons are able to provide increasingly effective and advanced procedures, American of all ages will continue to seek their help in looking their best at all stages of life – in real life, as well as on social media!