How Antioxidant Rich Foods Fight Aging Skin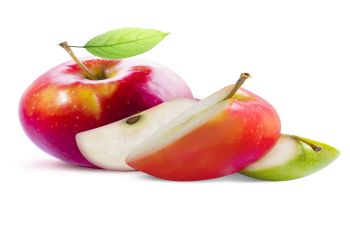 You've probably heard that eating foods that are rich in antioxidants is good for fighting diseases and boosting your overall health. But did you know that antioxidants can also make a big difference in your skin too? In fact, nourishing your skin from the inside out can be just as effective, if not more effective, than a topical skin care regime. Remember your skin is an organ (the largest one in your body) so it needs to be nourished properly to maintain its ideal condition. And healthy skin is typically attractive skin too!
One of the leading causes of aging skin is free radical damage. Free radicals are formed during the oxidation process or oxidative stress. Free radicals damage the cells and tissues of the skin, which results in wrinkles, lines, dehydration and loss of youthful volume. Oxidative damage occurs from pollution, stress and/or a poor diet. Fortunately, there is a vital nutrient that can counteract this process – antioxidants!
When adding the following antioxidants to your plate, you may be able to slow the aging process within your skin and even reverse the appearance wrinkles and dryness on your face:
Vitamin C (ascorbic acid) — antioxidants found in fresh fruits and vegetables.
Vitamin E (tocopherols, tocotrienols) — antioxidants found in vegetable oils, nuts, mangoes, broccoli.
Vitamin A — antioxidant found in carrots, sweet potato, milk, eggs.
Polyphenolic antioxidants (resveratrol, flavonoids) — antioxidants found in tea, coffee, fruit, olive oil, chocolate, cinnamon, red wine.
Carotenoids (lycopene, carotenes, lutein) — antioxidants found in fresh fruit and vegetables, eggs.
It's an added bonus that these foods are not only good for your skin, but they taste delicious too. Plus, it's easy to add them to your current diet. Give your skin a healthy tone and texture by consuming a berry smoothie for breakfast or adding broccoli and sweet potatoes for dinner. In fact, that dark chocolate and glass of red wine before bed can even be guilt-free too if you are trying to increase your antioxidant intake. Just be careful, alcohol can significantly dehydrate the skin too!
Whether you are trying to maintain the results of a recent facelift or microneedling treatment, or you simply want to delay the need for a certain cosmetic treatment, never dismiss the importance of your diet in terms of how your skin looks and ages. At Beverly Hills Center, we are happy to recommend dietary habits, skincare products and cosmetic procedures that can turn back the hands of time and give you that youthful, confident glow!