How A Plastic Surgeon Can Treat Rhinophyma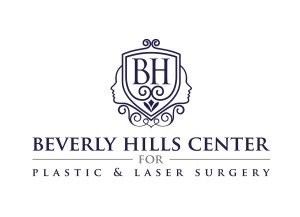 Rosacea is a skin disorder of the face that affects more than 16 million Americans. It typically begins as redness on the cheeks, nose, chin and forehead. However, if rosacea worsens, its symptoms can become severe enough to cause rhinophyma.
Rhinophyma develops when the sebaceous glands of the nose become enlarged. This creates a swollen and bulbous appearance that is often accompanied by enlarged pores, a reddish skin tone and visible blood vessels. A nose with rhinophyma may also look bumpy and waxy. Not only can rhinophyma have significant social consequences, but it can also cause functional problems when it obstructs airflow through the nose. Fortunately, an experienced facial plastic surgeon can improve the cosmetic and functional consequences of rhinophyma.
There are a variety of ways to treat rhinophyma, including scalpel, laser, electrosurgery and dermabrasion. They are all designed to remove (or shave off) the excess thick sebaceous skin and restore a normal contour and texture. If you want a procedure to eliminate the bumps, swelling, redness and excess tissue on your nose, you should consider rhinophyma plastic surgery. It is important to note that plastic surgery cannot cure rhinophyma or the rosacea disease that causes it.
A skilled facial plastic surgeon who has a talented eye for the ideal facial symmetry involving the nose can produce the most natural, balanced and blended results. Dr. Talei provides rhinophyma treatment and other cosmetic procedures for the nose using exceptional skill and artistry. We understand the severe consequences of rosacea and we are here to help.