Facts About Facial Fat Grafting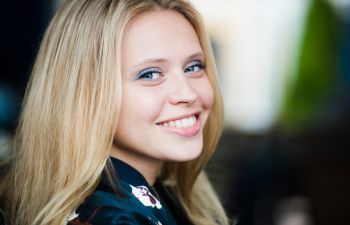 Fat transfer in the aging face is increasing in popularity. In fact, the 2020 statistics provided by The Aesthetic Society, shows facial fat injections trending in third place for overall facial cosmetic procedures and totaling 28,376 surgeries this past year. Fat transfer or fat grafting is a minimally-invasive procedure that can address a wide range of aging concerns within the face. Like other facial procedures, however, it is imperative that facial fat transfer is performed by a skilled and experienced surgeon.

What is Fat Grafting?
The medical term for fat grafting is autologous fat transfer. This involves the withdrawal of adipose fat (via liposuction) from another area of the body and transferred (via micro cannula injections) into volume depleted areas of the face. A patient's own fat from the thighs or abdomen can be seamlessly injected in the face to fill in wrinkles, enhance thin lips and plump sunken skin.
Why Choose Fat Transfer Over Dermal Fillers?
Fillers are a very popular and minimally-invasive solution to restore lost volume in the face that develops with age. The most widely-used dermal fillers contain an ingredient called hyaluronic acid, which is a naturally-occurring molecule in the body that works to draw and retain moisture within the skin. Fillers, however, are temporary. Some patients want a longer-lasting filler option with more dramatic results. In such cases, fat grafting can be an excellent alternative
What to Know Before Getting Facial Fat Grafting
Facial fat grafting is very technique-specific procedure that can vary from provider to provider. It undoubtedly demands the precise and strategic skill of a board certified facial plastic surgeon.
In general, here are some key facts to consider when determining if facial fat grafting is a cosmetic procedure you want to invest in:
Facial fat transfer success is largely determined by the surgeon's technique and approach in processing the fat
Facial fat grafting results may be permanent
Facial fat transfer can address wrinkles as well as sagging skin in the lower face
Facial fat grafting is less invasive than facial plastic surgery
Facial fat grafting doesn't involve foreign products, which drastically lowers patient risk
Facial fat transfer should not be a substitute for weight loss (the amount of donor fat is relatively small)
Ready to learn more about how fat transfer can turn back the hands of time? A simple consultation at our Beverly Hills clinic can explain this procedure in detail and help you understand your candidacy. If you are caught between wanting more than what a dermal filler can offer but not being ready or willing to commit to plastic surgery, facial fat grafting can be the perfect compromise.