Extending the Lifespan of Your Botox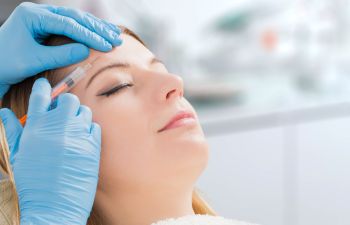 In the past several weeks, life has certainly changed for Americans. Following guidelines to stay home and avoid unnecessary errands and doctor visits can mean turning your routine upside down. Along with nail and hair appointments that are canceled during this time, many Americans are also forced to delay their Botox and filler injections. While this is certainly not life-threatening, it can be an aesthetic concern for those who have to be on virtual platforms that involve video chatting throughout the day. Not only are you presenting your face to others, but most systems involve seeing yourself up close and personal as well. Don't worry; there are some ways to maximize your Botox and dermal filler injections so that your appearance doesn't suffer while you work or connect virtually.
Injectable products like Botox and dermal fillers are an excellent solution to combat the signs of aging. Unfortunately, they are temporary because the products are eventually degraded naturally by the body. Depending on the type of injectable product, you can expect results to last between 6 months to 2 years. Here are some easy ways to ensure you get the maximize lifespan out of your Botox so that you can remain confident in your appearance as you wait for clearance to attend your next appointment.
How to Preserve and Extend Your Botox Results
#1 Sun Protection. While the warm weather and sunshine is a welcome addition to our quarantined lifestyle, it is important to take steps to protect your skin from harmful UV rays. Wearing sunscreen, protective clothing or wide-brimmed hats can help you avoid reversing your Botox results.
#2 Skin Care. What does your skin care regime entail? Hydration is key when it comes to protecting your Botox investment and avoiding unwanted wrinkles. Beyond applying a moisturizer to your skin, it is also important to drink plenty of water throughout the day. In fact, hyaluronic-based fillers can keep your skin plumper when the body is hydrated. Ask your plastic surgeon about products that work as an adjunct to fillers and Botox.
#3 Nutrition. There is no doubt that your diet affects the health and appearance of your skin. In terms of our Botox and filler results, it is best to stay away from processed foods and limit excess sugars, as these foods contribute to inflammation and poor skin health.
#4 Zinc. You may know Zinc for its ability to support the immune system and help fight off a cold, but this mineral has also been shown to prolong the anti-aging effects of Botox!
#5 Stress Reduction. This one may be difficult as you adjust to the "new normal" of your routine and try not to worry about what is going on in the world around you. However, it is proven that the release of cortisol from high stress levels in your body can negatively affect the way your skin ages. To retain your youthful appearance, try your best to find ways to reduce your stress, such as getting outside, exercising and meditation.
At Beverly Hills Center, we are here to support you and your aesthetic concerns. While we are only seeing emergency or post-surgery patients at our clinic, we are readily available to consult with you virtually or over the phone. Please do not hesitate to call Dr. Talei.